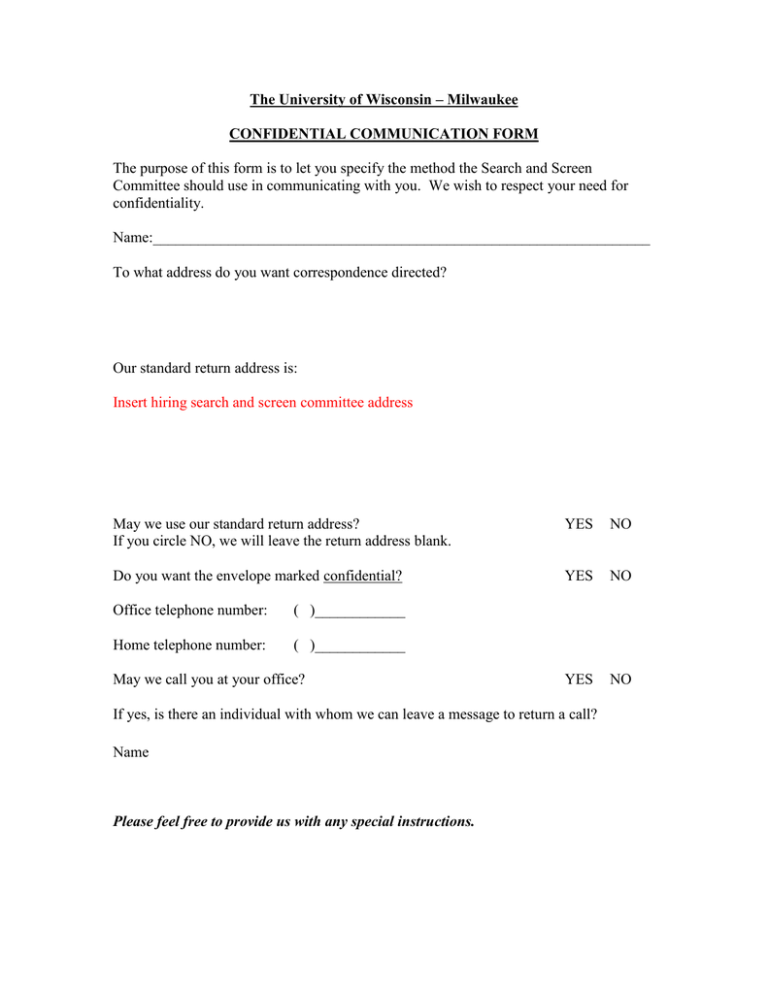 The University of Wisconsin – Milwaukee
CONFIDENTIAL COMMUNICATION FORM
The purpose of this form is to let you specify the method the Search and Screen
Committee should use in communicating with you. We wish to respect your need for
confidentiality.
Name:__________________________________________________________________
To what address do you want correspondence directed?
Our standard return address is:
Insert hiring search and screen committee address
May we use our standard return address?
If you circle NO, we will leave the return address blank.
YES
NO
Do you want the envelope marked confidential?
YES
NO
YES
NO
Office telephone number:
( )____________
Home telephone number:
( )____________
May we call you at your office?
If yes, is there an individual with whom we can leave a message to return a call?
Name
Please feel free to provide us with any special instructions.