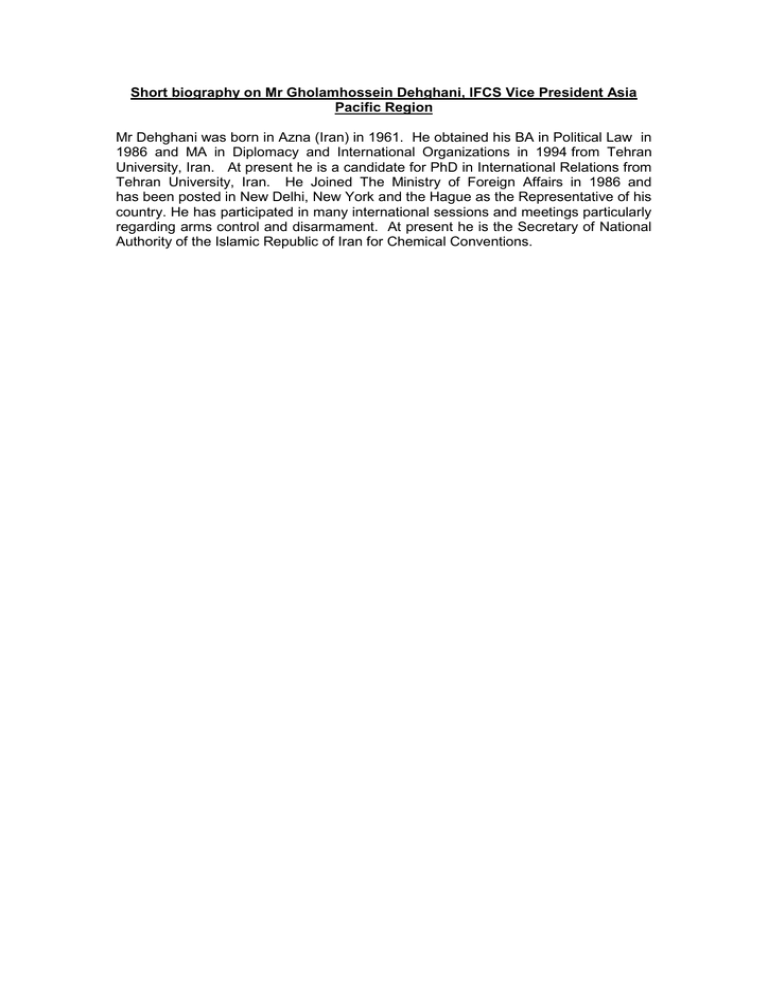 Short biography on Mr Gholamhossein Dehghani, IFCS Vice President Asia
Pacific Region
Mr Dehghani was born in Azna (Iran) in 1961. He obtained his BA in Political Law in
1986 and MA in Diplomacy and International Organizations in 1994 from Tehran
University, Iran. At present he is a candidate for PhD in International Relations from
Tehran University, Iran. He Joined The Ministry of Foreign Affairs in 1986 and
has been posted in New Delhi, New York and the Hague as the Representative of his
country. He has participated in many international sessions and meetings particularly
regarding arms control and disarmament. At present he is the Secretary of National
Authority of the Islamic Republic of Iran for Chemical Conventions.