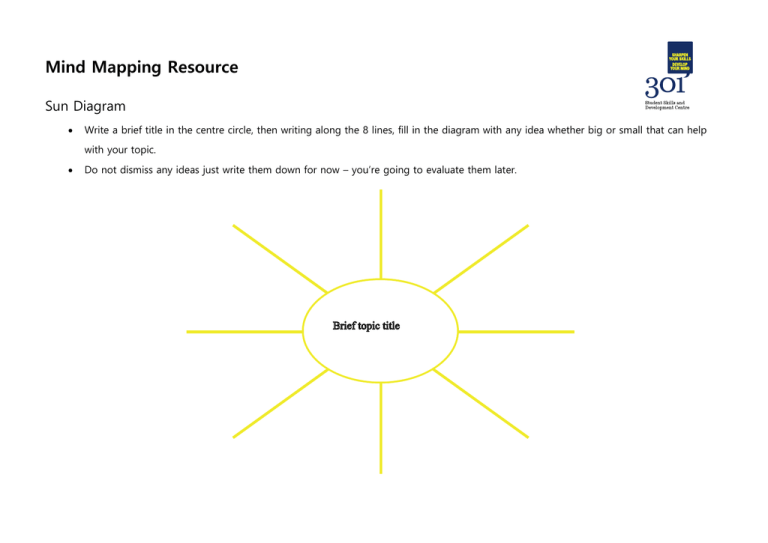 Mind Mapping Resource
Sun Diagram

Write a brief title in the centre circle, then writing along the 8 lines, fill in the diagram with any idea whether big or small that can help
with your topic.

Do not dismiss any ideas just write them down for now – you're going to evaluate them later.

When you have filled the first set of lines draw another complete set all the way round.

You have to fill all the blank lines. The blank lines help dust the corners of your brain they ask the question what else could I add?

If you have so many ideas it gets too crowded start a second sun diagram.