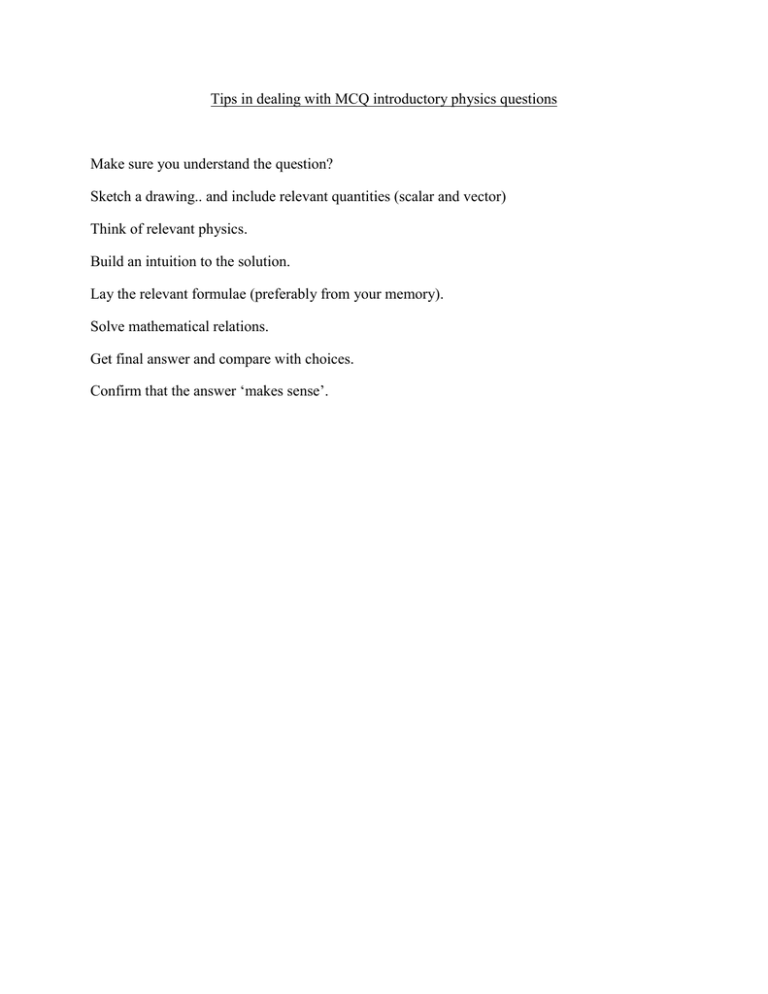 Tips in dealing with MCQ introductory physics questions
Make sure you understand the question?
Sketch a drawing.. and include relevant quantities (scalar and vector)
Think of relevant physics.
Build an intuition to the solution.
Lay the relevant formulae (preferably from your memory).
Solve mathematical relations.
Get final answer and compare with choices.
Confirm that the answer 'makes sense'.