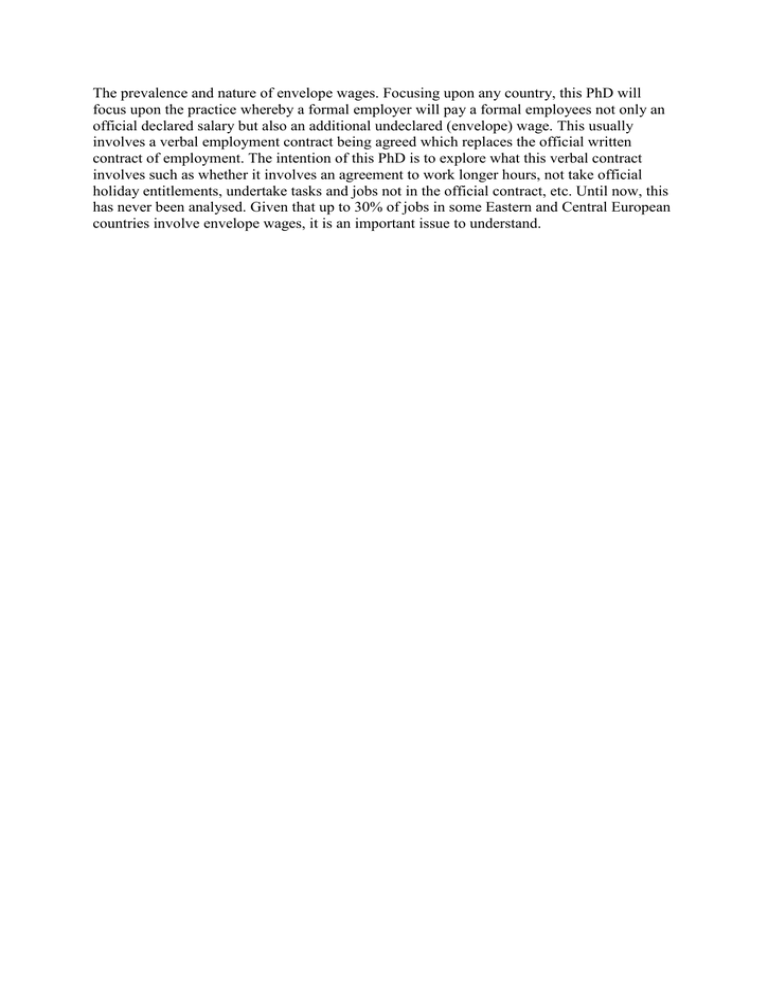 The prevalence and nature of envelope wages. Focusing upon any country, this PhD will
focus upon the practice whereby a formal employer will pay a formal employees not only an
official declared salary but also an additional undeclared (envelope) wage. This usually
involves a verbal employment contract being agreed which replaces the official written
contract of employment. The intention of this PhD is to explore what this verbal contract
involves such as whether it involves an agreement to work longer hours, not take official
holiday entitlements, undertake tasks and jobs not in the official contract, etc. Until now, this
has never been analysed. Given that up to 30% of jobs in some Eastern and Central European
countries involve envelope wages, it is an important issue to understand.