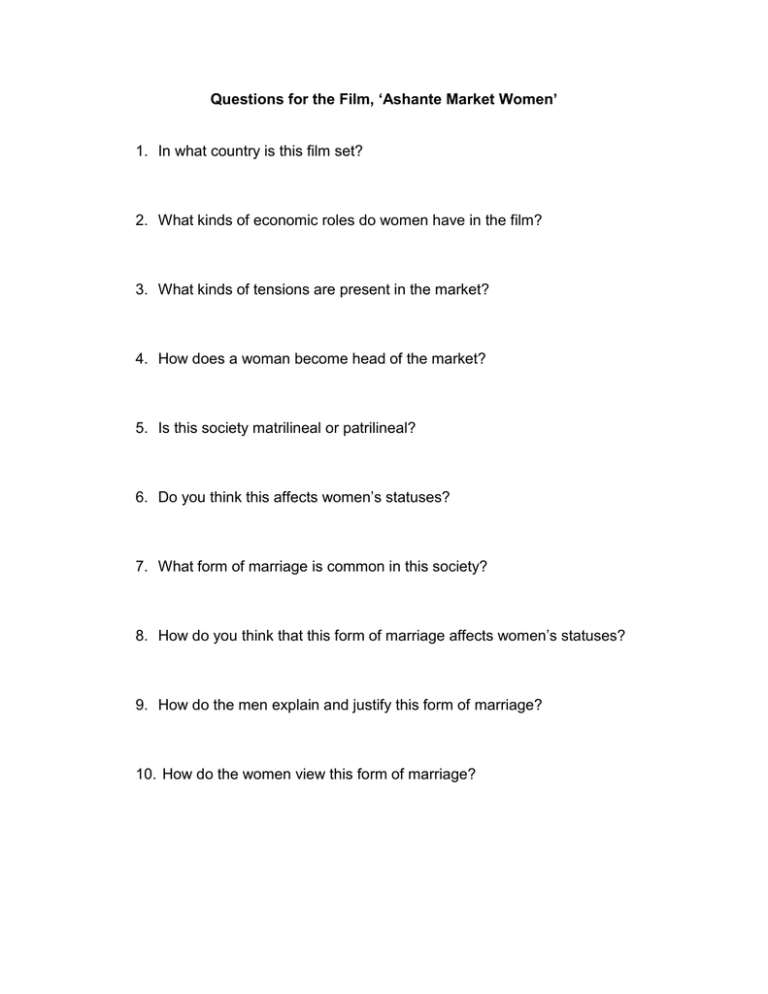 Questions for the Film, 'Ashante Market Women'
1. In what country is this film set?
2. What kinds of economic roles do women have in the film?
3. What kinds of tensions are present in the market?
4. How does a woman become head of the market?
5. Is this society matrilineal or patrilineal?
6. Do you think this affects women's statuses?
7. What form of marriage is common in this society?
8. How do you think that this form of marriage affects women's statuses?
9. How do the men explain and justify this form of marriage?
10. How do the women view this form of marriage?
11. What are women's complaints about their marriages?
12. Would you view gender roles in this society as equal, unequal or complementary?