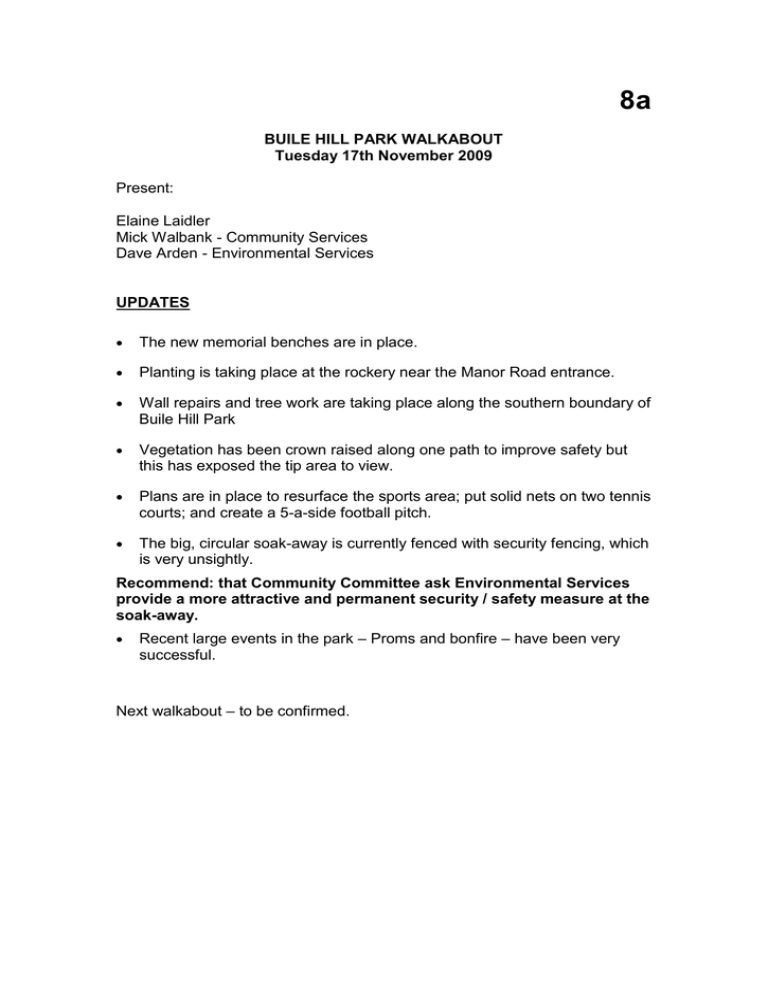 8a
BUILE HILL PARK WALKABOUT
Tuesday 17th November 2009
Present:
Elaine Laidler
Mick Walbank - Community Services
Dave Arden - Environmental Services
UPDATES

The new memorial benches are in place.

Planting is taking place at the rockery near the Manor Road entrance.

Wall repairs and tree work are taking place along the southern boundary of
Buile Hill Park

Vegetation has been crown raised along one path to improve safety but
this has exposed the tip area to view.

Plans are in place to resurface the sports area; put solid nets on two tennis
courts; and create a 5-a-side football pitch.

The big, circular soak-away is currently fenced with security fencing, which
is very unsightly.
Recommend: that Community Committee ask Environmental Services
provide a more attractive and permanent security / safety measure at the
soak-away.

Recent large events in the park – Proms and bonfire – have been very
successful.
Next walkabout – to be confirmed.