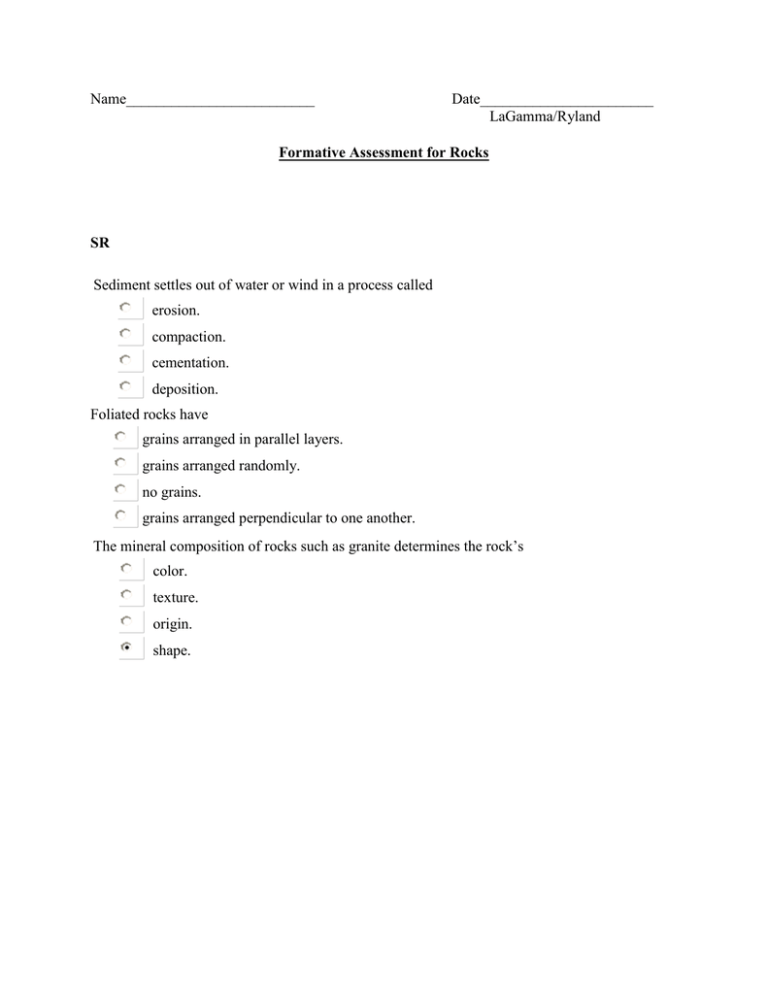 Name_________________________
Date_______________________
LaGamma/Ryland
Formative Assessment for Rocks
SR
Sediment settles out of water or wind in a process called
erosion.
compaction.
cementation.
deposition.
Foliated rocks have
grains arranged in parallel layers.
grains arranged randomly.
no grains.
grains arranged perpendicular to one another.
The mineral composition of rocks such as granite determines the rock's
color.
texture.
origin.
shape.
BCR
You are studying some moon rocks. Some of the moon rocks are made up of jagged pieces of
other rocks. The pieces are cemented together by fine, dust-sized particles called rock powder.
How would you classify this type of moon rock? Explain how you used the rock's characteristics
to classify it.