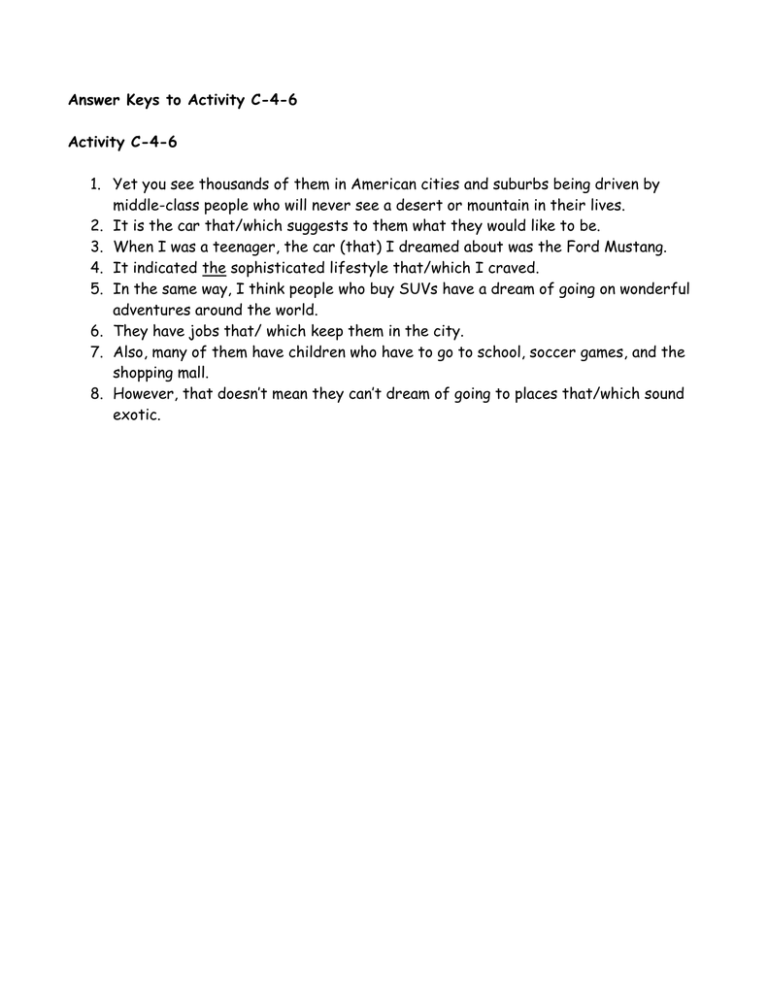 Answer Keys to Activity C-4-6
Activity C-4-6
1. Yet you see thousands of them in American cities and suburbs being driven by
middle-class people who will never see a desert or mountain in their lives.
2. It is the car that/which suggests to them what they would like to be.
3. When I was a teenager, the car (that) I dreamed about was the Ford Mustang.
4. It indicated the sophisticated lifestyle that/which I craved.
5. In the same way, I think people who buy SUVs have a dream of going on wonderful
adventures around the world.
6. They have jobs that/ which keep them in the city.
7. Also, many of them have children who have to go to school, soccer games, and the
shopping mall.
8. However, that doesn't mean they can't dream of going to places that/which sound
exotic.