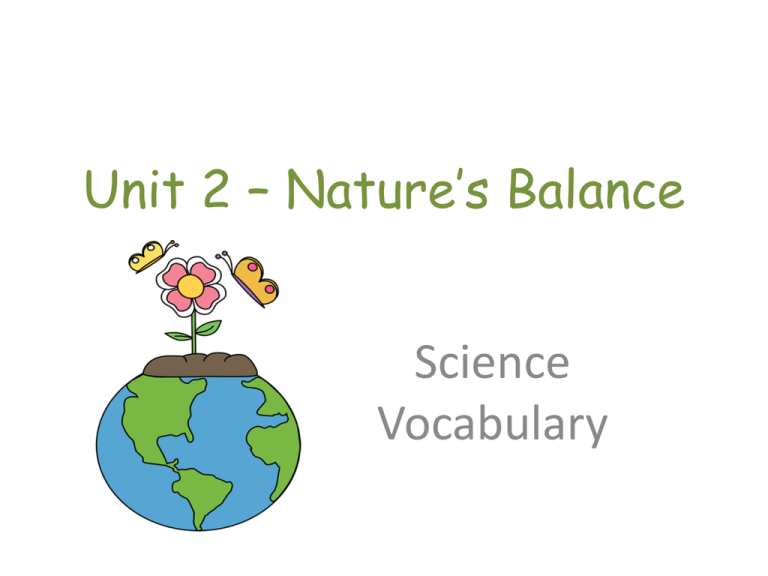 Unit 2 – Nature's Balance
Science
Vocabulary
amount
The amount of something is how much of it
there is.
Three hundred jelly beans is a large amount of candy.
behavior
Behavior is what a person or animal does.
Squirrels store nuts for the winter, it's part of their
behavior.
decrease
When something decreases, it becomes
smaller in number, amount or in size.
The amount decreases after each slice is taken
away.
increase
To increase means to grow in size or in number.
When our dog eats too much food, its weight
increases.
supply
A supply is the amount you have of
something.
They have a large supply of canned peaches.
Academic Vocabulary
balance
When things are in balance, they are
even.
The two sides of the scale are in balance.
control
To control means to make a person or
thing do what you want.
The boys control where the car goes.
interact
To interact means to act together.
The students interact with each other to do a
science project.
react
When things happen, you usually react
to them.
The child reacts to the snowball.
scarce
When something is scarce, its hard to
find or get.
Food is scarce in this store.