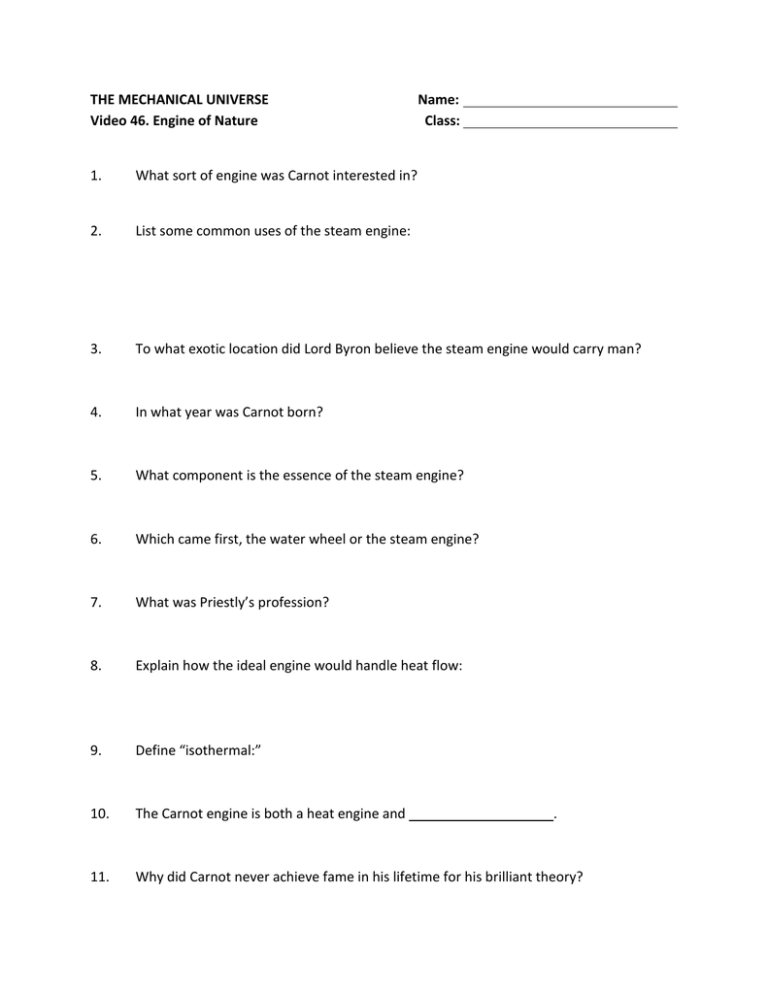 THE MECHANICAL UNIVERSE
Video 46. Engine of Nature
Name:
Class:
1.
What sort of engine was Carnot interested in?
2.
List some common uses of the steam engine:
3.
To what exotic location did Lord Byron believe the steam engine would carry man?
4.
In what year was Carnot born?
5.
What component is the essence of the steam engine?
6.
Which came first, the water wheel or the steam engine?
7.
What was Priestly's profession?
8.
Explain how the ideal engine would handle heat flow:
9.
Define "isothermal:"
10.
The Carnot engine is both a heat engine and
11.
Why did Carnot never achieve fame in his lifetime for his brilliant theory?
.