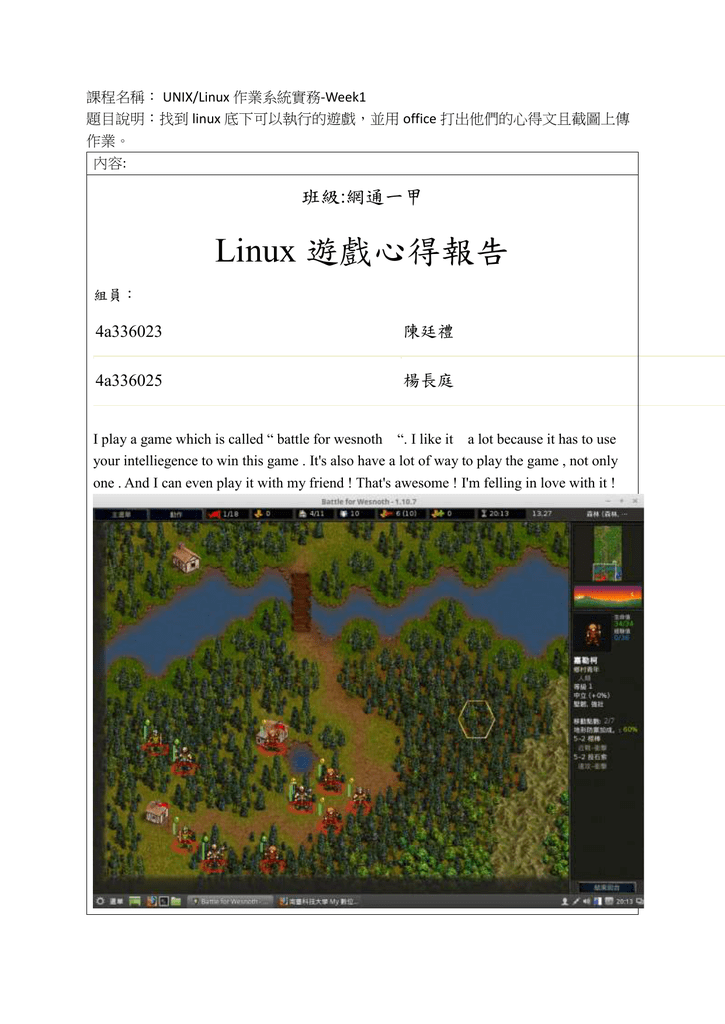 課程名稱: UNIX/Linux 作業系統實務-Week1
題目說明:找到 linux 底下可以執行的遊戲,並用 office 打出他們的心得文且截圖上傳
作業。
內容:
班級:網通一甲
Linux 遊戲心得報告
組員:
4a336023
陳廷禮
4a336025
楊長庭
I play a game which is called " battle for wesnoth ". I like it a lot because it has to use
your intelliegence to win this game . It's also have a lot of way to play the game , not only
one . And I can even play it with my friend ! That's awesome ! I'm felling in love with it !