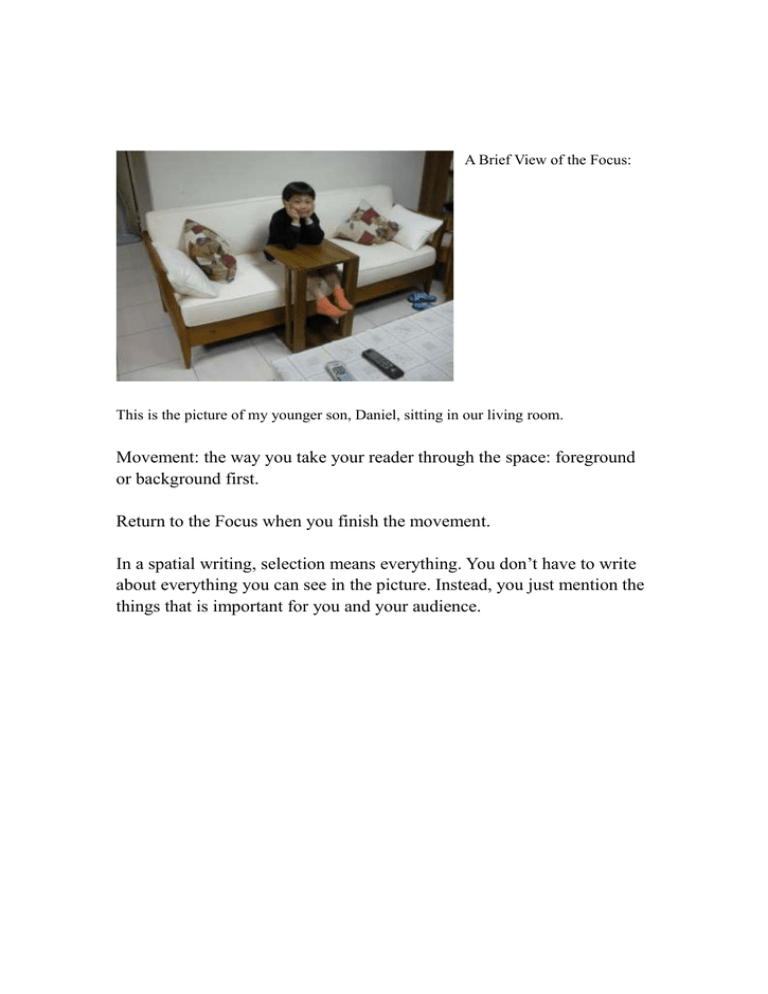 A Brief View of the Focus:
This is the picture of my younger son, Daniel, sitting in our living room.
Movement: the way you take your reader through the space: foreground
or background first.
Return to the Focus when you finish the movement.
In a spatial writing, selection means everything. You don't have to write
about everything you can see in the picture. Instead, you just mention the
things that is important for you and your audience.