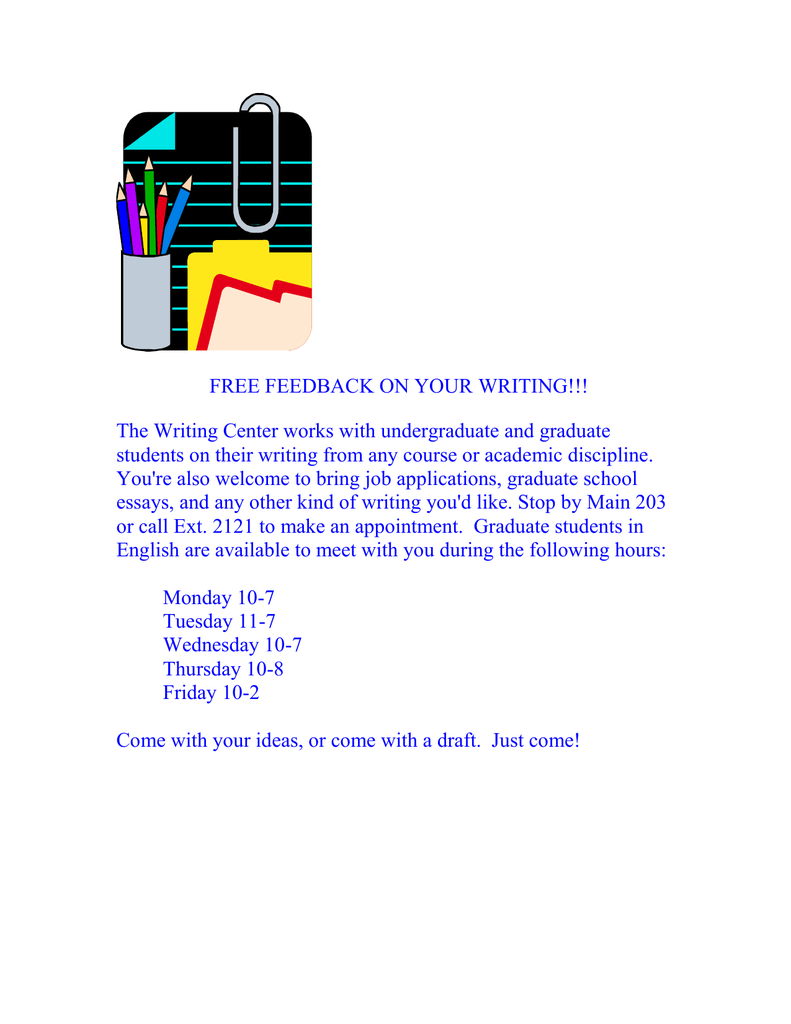 FREE FEEDBACK ON YOUR WRITING!!!
The Writing Center works with undergraduate and graduate
students on their writing from any course or academic discipline.
You're also welcome to bring job applications, graduate school
essays, and any other kind of writing you'd like. Stop by Main 203
or call Ext. 2121 to make an appointment. Graduate students in
English are available to meet with you during the following hours:
Monday 10-7
Tuesday 11-7
Wednesday 10-7
Thursday 10-8
Friday 10-2
Come with your ideas, or come with a draft. Just come!