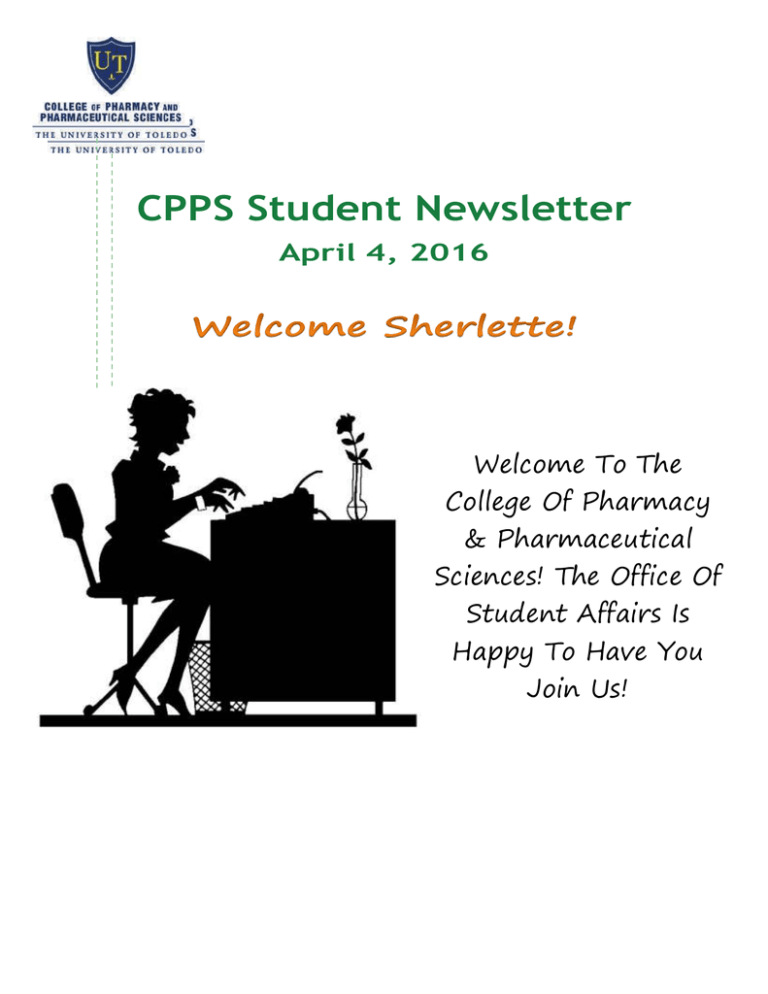 CPPS Student Newsletter
April 4, 2016
Welcome To The
College Of Pharmacy
& Pharmaceutical
Sciences! The Office Of
Student Affairs Is
Happy To Have You
Join Us!
Higher Learning Commission site visit team
to visit Health Science Campus
Tuesday, April 12th.
 HSC staff (1-2 PM in HEB105)
 HSC faculty (3-4 PM in HEB103), and
 HSC students (4-5 PM in HEB105).
PRE-PROFESSIONAL ORGANIZATION
Join us for our next meeting!
Date: Wednesday, April 13th
Time: 7:30 P.M.
Location: Presidents Hall MPR
We will be holding elections for the new PPO
Executive Board! You must have 10 points to
run for a position and you must be an active
member to vote!