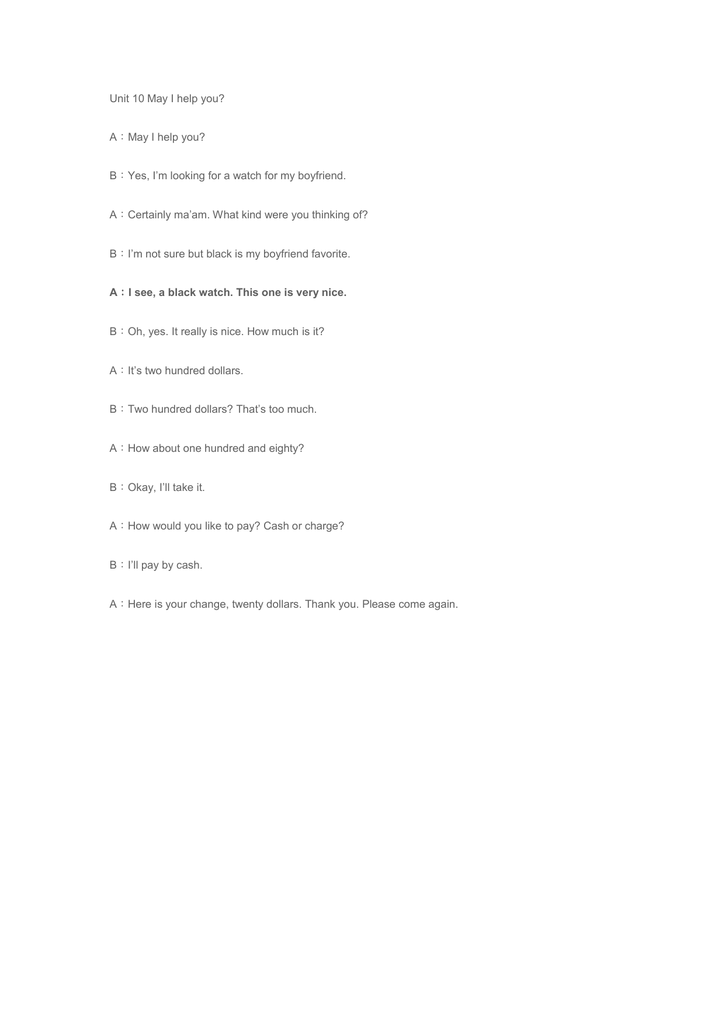 Unit 10 May I help you?
A:May I help you?
B:Yes, I'm looking for a watch for my boyfriend.
A:Certainly ma'am. What kind were you thinking of?
B:I'm not sure but black is my boyfriend favorite.
A:I see, a black watch. This one is very nice.
B:Oh, yes. It really is nice. How much is it?
A:It's two hundred dollars.
B:Two hundred dollars? That's too much.
A:How about one hundred and eighty?
B:Okay, I'll take it.
A:How would you like to pay? Cash or charge?
B:I'll pay by cash.
A:Here is your change, twenty dollars. Thank you. Please come again.