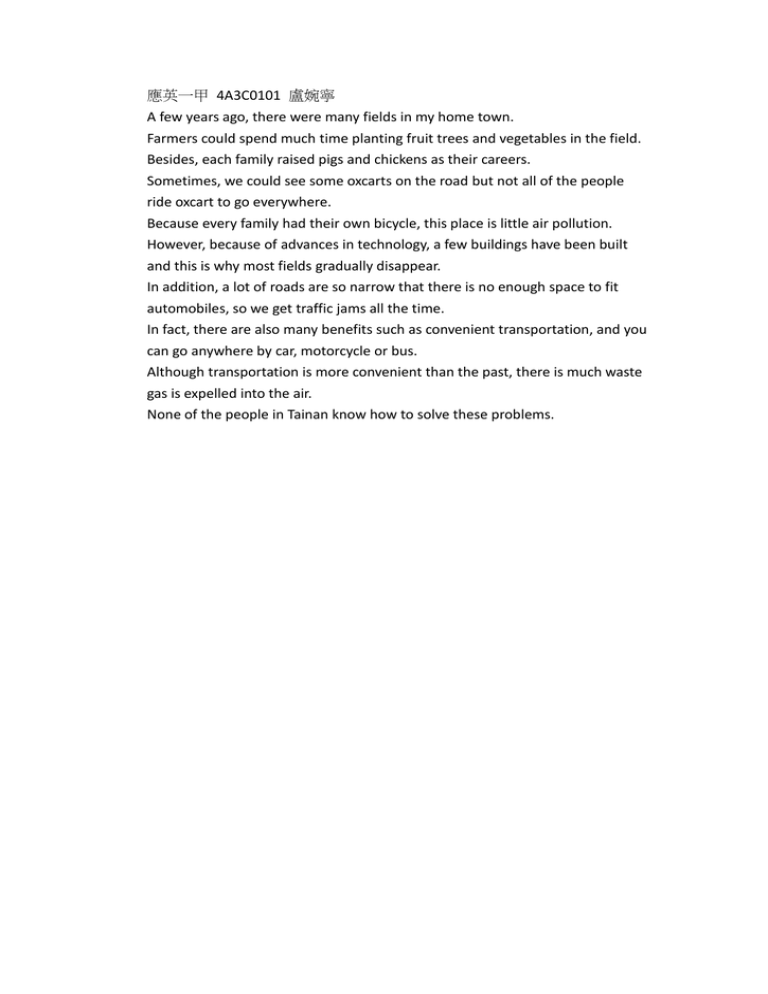 應英一甲 4A3C0101 盧婉寧
A few years ago, there were many fields in my home town.
Farmers could spend much time planting fruit trees and vegetables in the field.
Besides, each family raised pigs and chickens as their careers.
Sometimes, we could see some oxcarts on the road but not all of the people
ride oxcart to go everywhere.
Because every family had their own bicycle, this place is little air pollution.
However, because of advances in technology, a few buildings have been built
and this is why most fields gradually disappear.
In addition, a lot of roads are so narrow that there is no enough space to fit
automobiles, so we get traffic jams all the time.
In fact, there are also many benefits such as convenient transportation, and you
can go anywhere by car, motorcycle or bus.
Although transportation is more convenient than the past, there is much waste
gas is expelled into the air.
None of the people in Tainan know how to solve these problems.