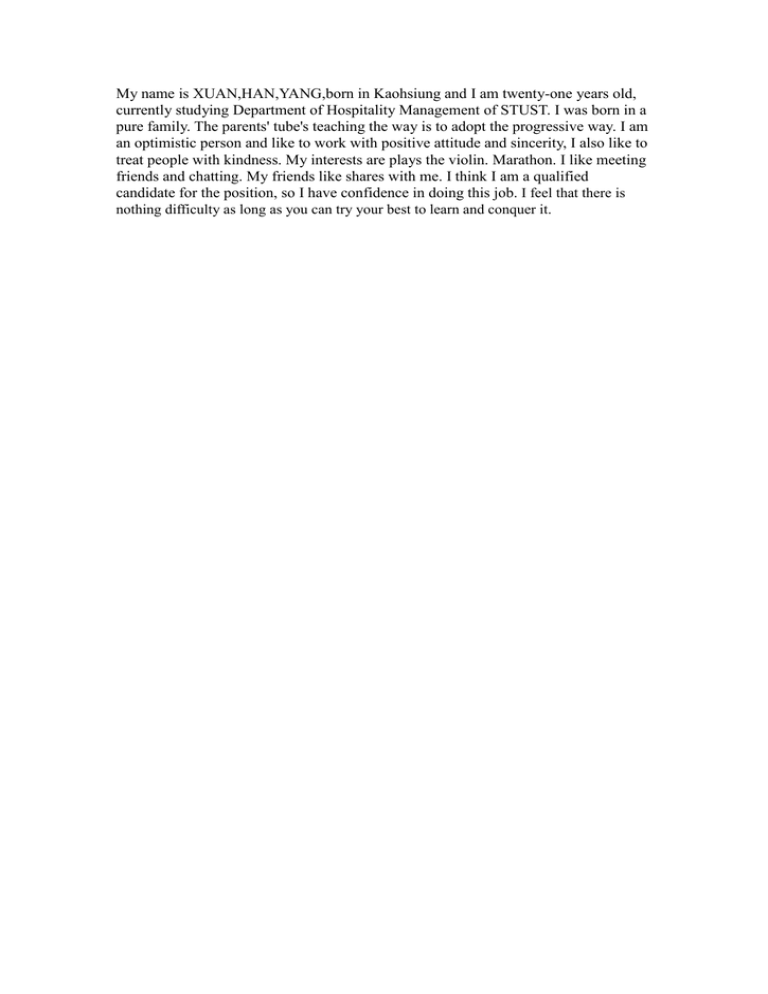 My name is XUAN,HAN,YANG,born in Kaohsiung and I am twenty-one years old,
currently studying Department of Hospitality Management of STUST. I was born in a
pure family. The parents' tube's teaching the way is to adopt the progressive way. I am
an optimistic person and like to work with positive attitude and sincerity, I also like to
treat people with kindness. My interests are plays the violin. Marathon. I like meeting
friends and chatting. My friends like shares with me. I think I am a qualified
candidate for the position, so I have confidence in doing this job. I feel that there is
nothing difficulty as long as you can try your best to learn and conquer it.