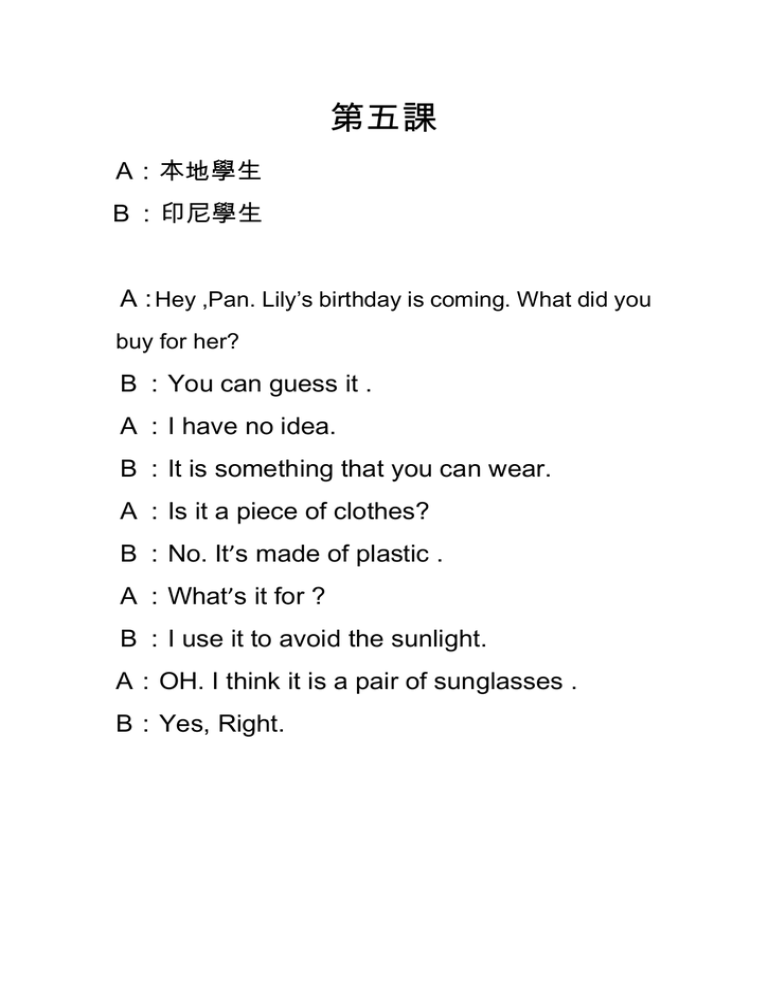 第五課
A:本地學生
B:印尼學生
A:Hey ,Pan. Lily's birthday is coming. What did you
buy for her?
B:You can guess it .
A:I have no idea.
B:It is something that you can wear.
A:Is it a piece of clothes?
B:No. It's made of plastic .
A:What's it for ?
B:I use it to avoid the sunlight.
A:OH. I think it is a pair of sunglasses .
B:Yes, Right.