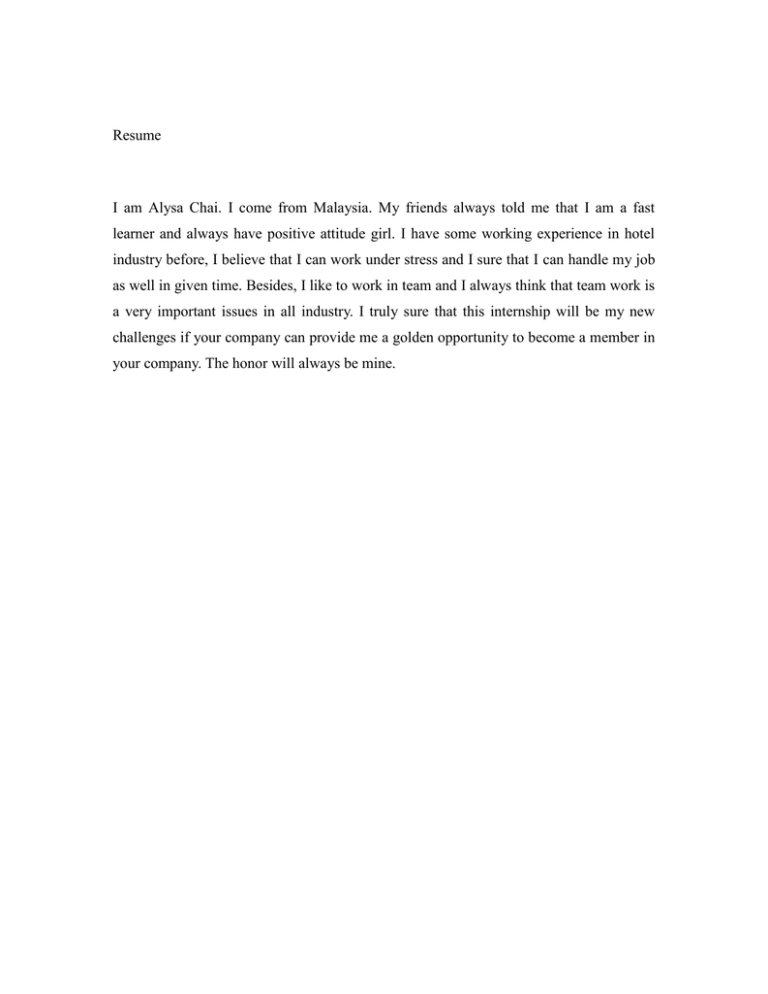 Resume
I am Alysa Chai. I come from Malaysia. My friends always told me that I am a fast
learner and always have positive attitude girl. I have some working experience in hotel
industry before, I believe that I can work under stress and I sure that I can handle my job
as well in given time. Besides, I like to work in team and I always think that team work is
a very important issues in all industry. I truly sure that this internship will be my new
challenges if your company can provide me a golden opportunity to become a member in
your company. The honor will always be mine.