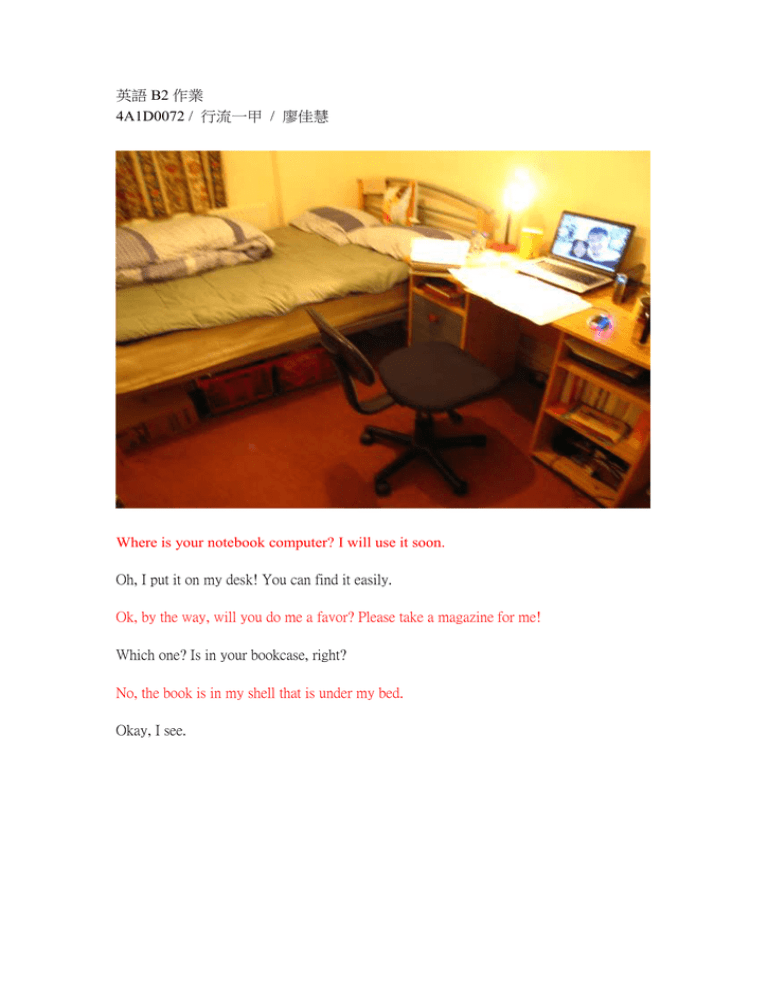 英語 B2 作業
4A1D0072 / 行流一甲 / 廖佳慧
Where is your notebook computer? I will use it soon.
Oh, I put it on my desk! You can find it easily.
Ok, by the way, will you do me a favor? Please take a magazine for me!
Which one? Is in your bookcase, right?
No, the book is in my shell that is under my bed.
Okay, I see.