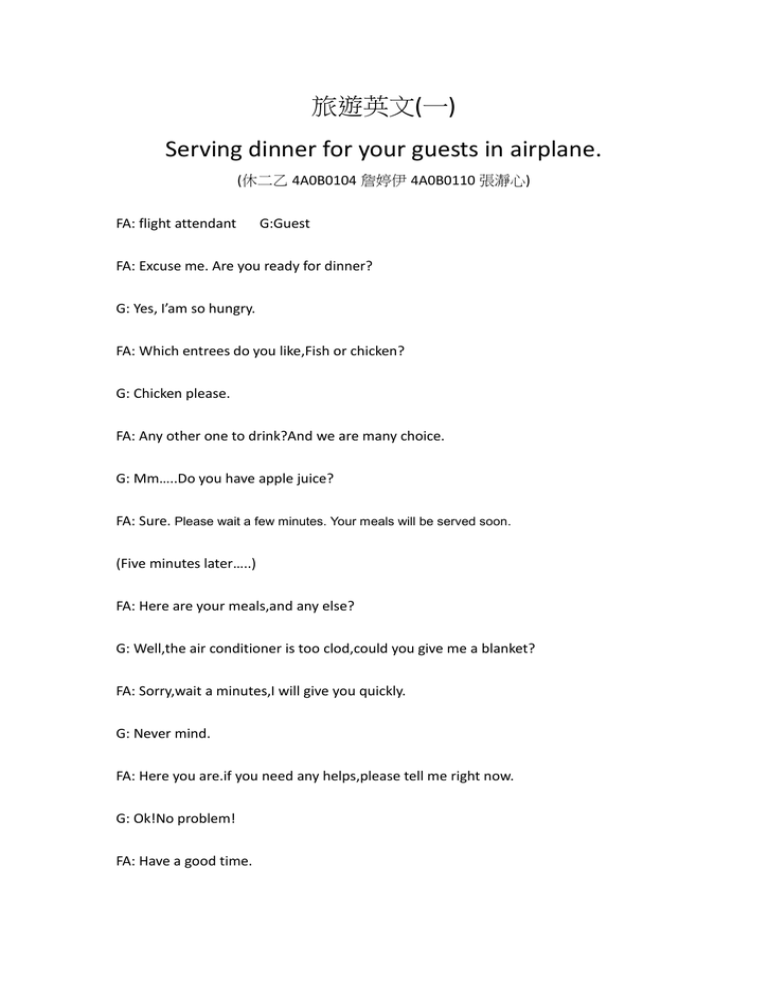 旅遊英文(一)
Serving dinner for your guests in airplane.
(休二乙 4A0B0104 詹婷伊 4A0B0110 張瀞心)
FA: flight attendant
G:Guest
FA: Excuse me. Are you ready for dinner?
G: Yes, I'am so hungry.
FA: Which entrees do you like,Fish or chicken?
G: Chicken please.
FA: Any other one to drink?And we are many choice.
G: Mm…..Do you have apple juice?
FA: Sure. Please wait a few minutes. Your meals will be served soon.
(Five minutes later…..)
FA: Here are your meals,and any else?
G: Well,the air conditioner is too clod,could you give me a blanket?
FA: Sorry,wait a minutes,I will give you quickly.
G: Never mind.
FA: Here you are.if you need any helps,please tell me right now.
G: Ok!No problem!
FA: Have a good time.
G:Thanks.