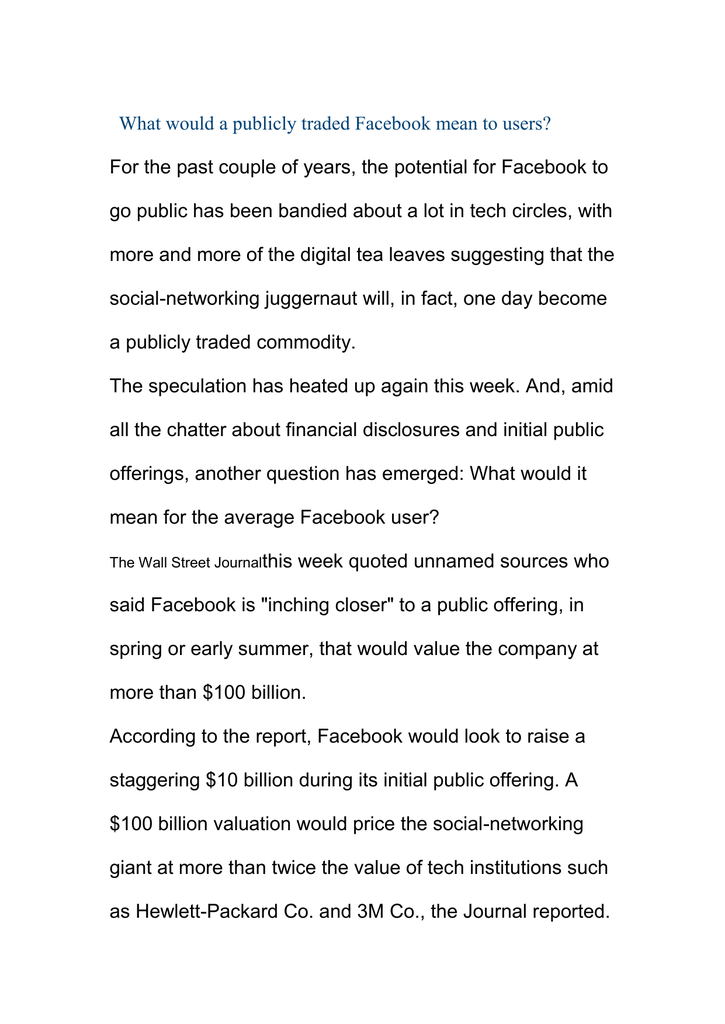 What would a publicly traded Facebook mean to users?
For the past couple of years, the potential for Facebook to
go public has been bandied about a lot in tech circles, with
more and more of the digital tea leaves suggesting that the
social-networking juggernaut will, in fact, one day become
a publicly traded commodity.
The speculation has heated up again this week. And, amid
all the chatter about financial disclosures and initial public
offerings, another question has emerged: What would it
mean for the average Facebook user?
The Wall Street Journalthis
week quoted unnamed sources who
said Facebook is "inching closer" to a public offering, in
spring or early summer, that would value the company at
more than $100 billion.
According to the report, Facebook would look to raise a
staggering $10 billion during its initial public offering. A
$100 billion valuation would price the social-networking
giant at more than twice the value of tech institutions such
as Hewlett-Packard Co. and 3M Co., the Journal reported.