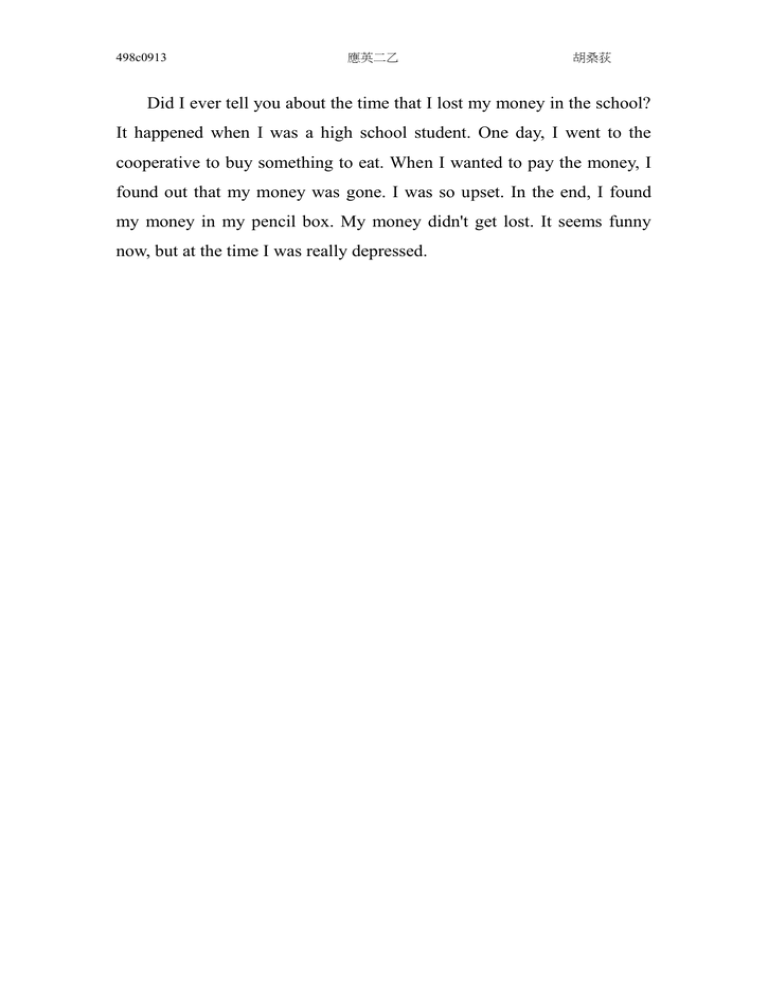 498c0913
應英二乙
胡桑荻
Did I ever tell you about the time that I lost my money in the school?
It happened when I was a high school student. One day, I went to the
cooperative to buy something to eat. When I wanted to pay the money, I
found out that my money was gone. I was so upset. In the end, I found
my money in my pencil box. My money didn't get lost. It seems funny
now, but at the time I was really depressed.