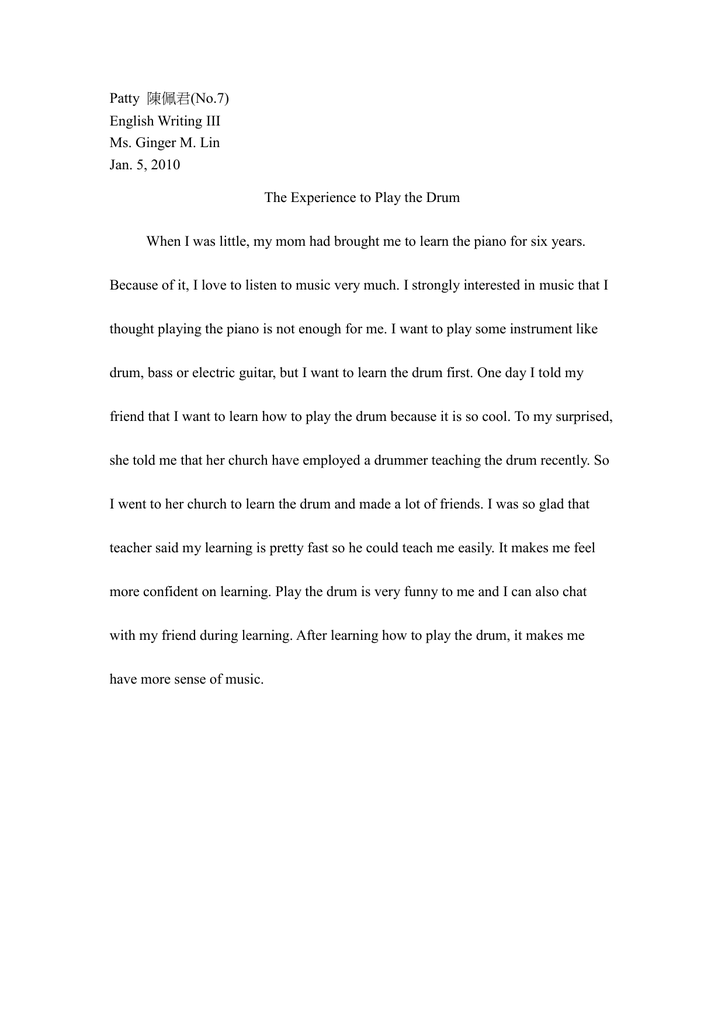 Patty 陳佩君(No.7)
English Writing III
Ms. Ginger M. Lin
Jan. 5, 2010
The Experience to Play the Drum
When I was little, my mom had brought me to learn the piano for six years.
Because of it, I love to listen to music very much. I strongly interested in music that I
thought playing the piano is not enough for me. I want to play some instrument like
drum, bass or electric guitar, but I want to learn the drum first. One day I told my
friend that I want to learn how to play the drum because it is so cool. To my surprised,
she told me that her church have employed a drummer teaching the drum recently. So
I went to her church to learn the drum and made a lot of friends. I was so glad that
teacher said my learning is pretty fast so he could teach me easily. It makes me feel
more confident on learning. Play the drum is very funny to me and I can also chat
with my friend during learning. After learning how to play the drum, it makes me
have more sense of music.