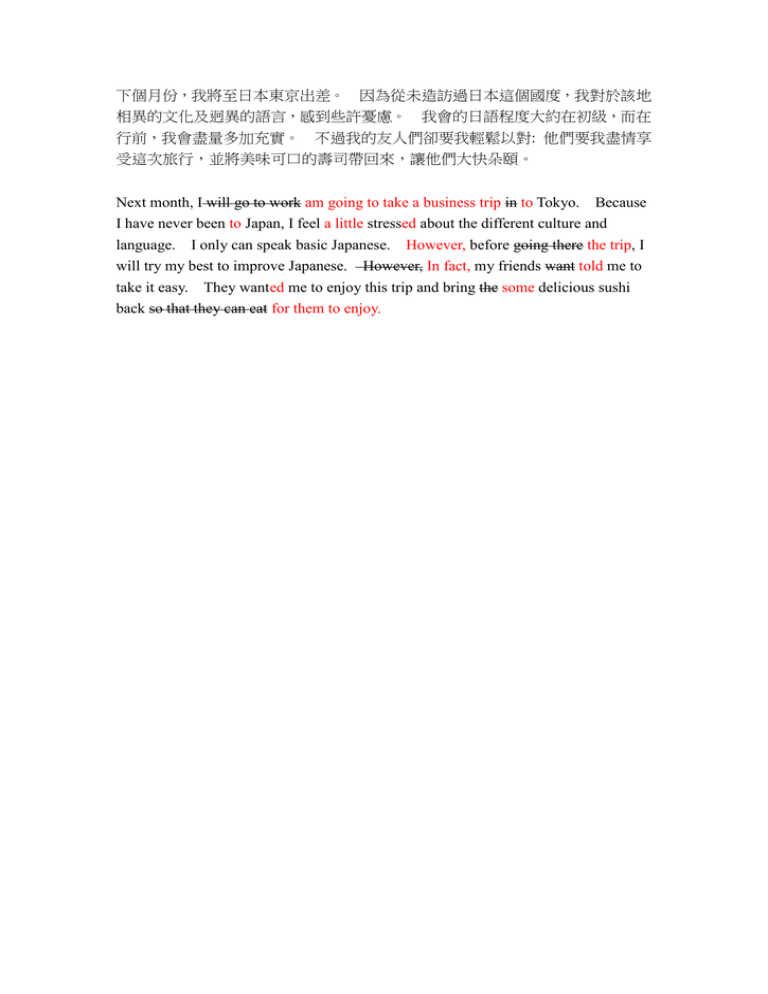 下個月份,我將至日本東京出差。 因為從未造訪過日本這個國度,我對於該地
相異的文化及迥異的語言,感到些許憂慮。 我會的日語程度大約在初級,而在
行前,我會盡量多加充實。 不過我的友人們卻要我輕鬆以對: 他們要我盡情享
受這次旅行,並將美味可口的壽司帶回來,讓他們大快朵頤。
Next month, I will go to work am going to take a business trip in to Tokyo. Because
I have never been to Japan, I feel a little stressed about the different culture and
language. I only can speak basic Japanese. However, before going there the trip, I
will try my best to improve Japanese. However, In fact, my friends want told me to
take it easy. They wanted me to enjoy this trip and bring the some delicious sushi
back so that they can eat for them to enjoy.