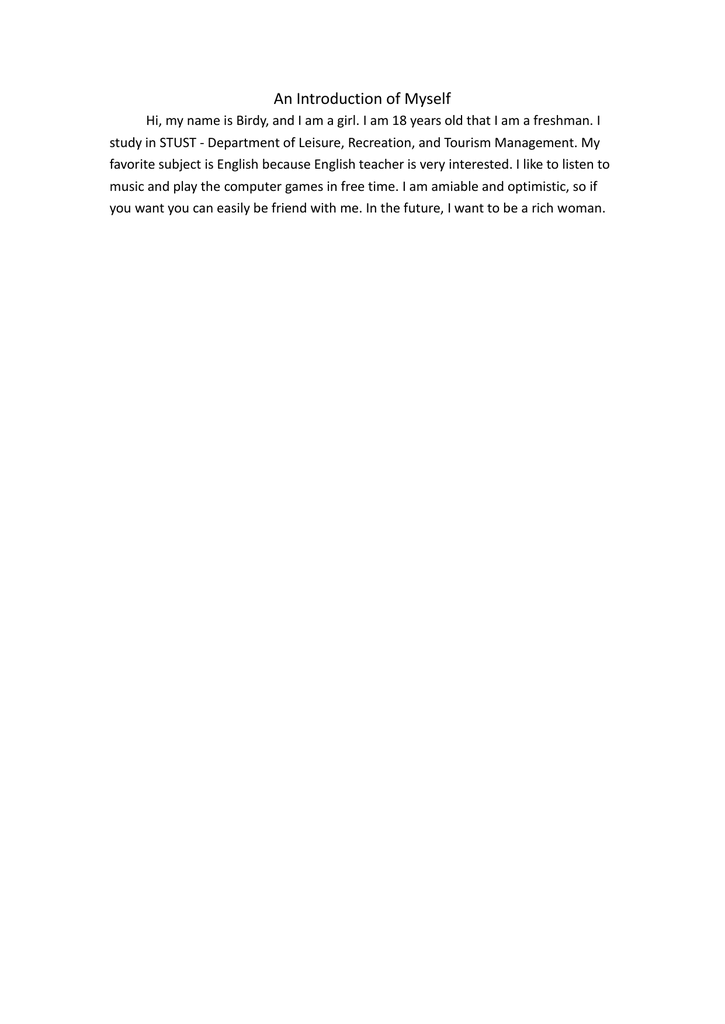 An Introduction of Myself
Hi, my name is Birdy, and I am a girl. I am 18 years old that I am a freshman. I
study in STUST - Department of Leisure, Recreation, and Tourism Management. My
favorite subject is English because English teacher is very interested. I like to listen to
music and play the computer games in free time. I am amiable and optimistic, so if
you want you can easily be friend with me. In the future, I want to be a rich woman.