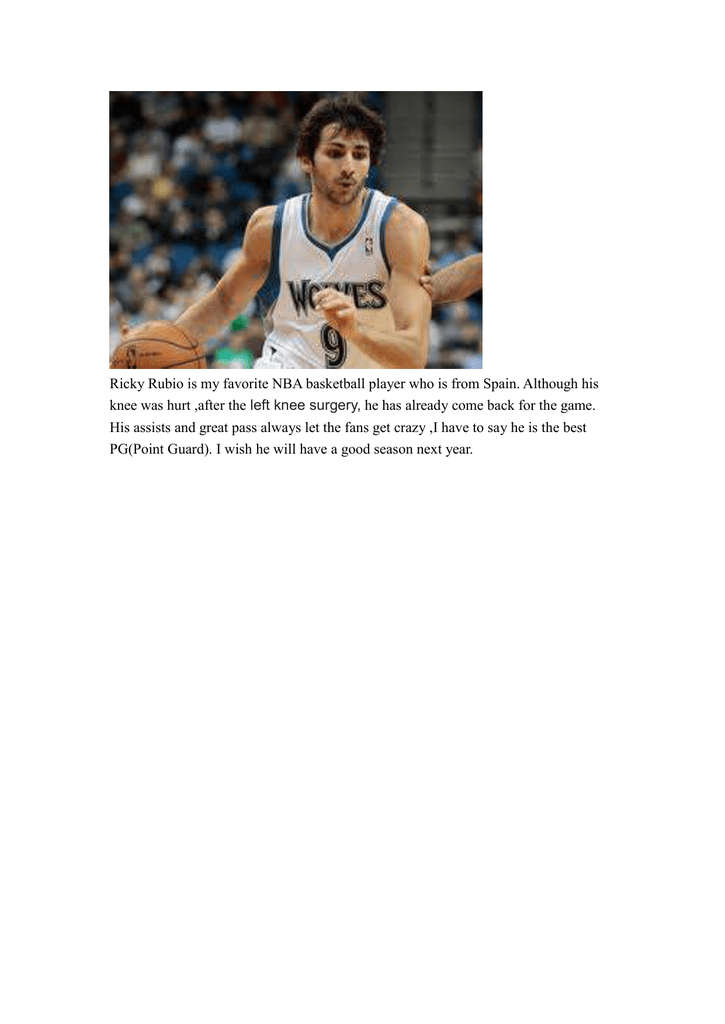 Ricky Rubio is my favorite NBA basketball player who is from Spain. Although his
knee was hurt ,after the left knee surgery, he has already come back for the game.
His assists and great pass always let the fans get crazy ,I have to say he is the best
PG(Point Guard). I wish he will have a good season next year.
Folding Bicycle, someone call it Birdy, but I call him 小 Y(yellow) . He is my
transport wherever I go to buy food or drinks .I love to cycle in the night .
It makes me comfortable. Although I have motorcycle , but I still like the original
one .