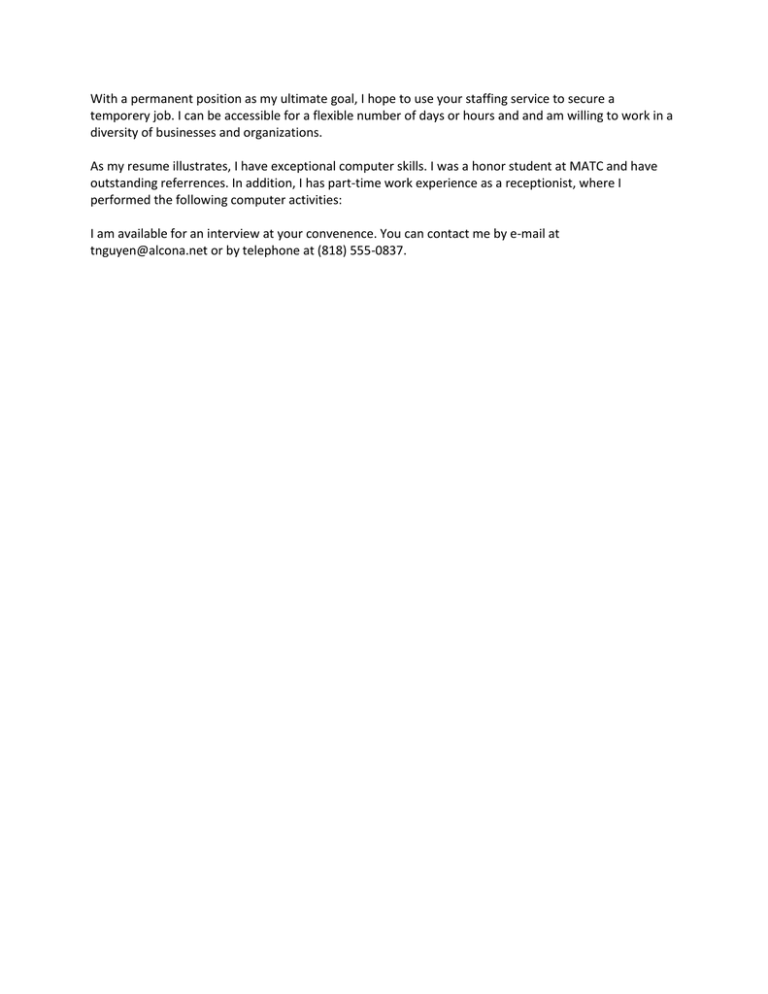 With a permanent position as my ultimate goal, I hope to use your staffing service to secure a
temporery job. I can be accessible for a flexible number of days or hours and and am willing to work in a
diversity of businesses and organizations.
As my resume illustrates, I have exceptional computer skills. I was a honor student at MATC and have
outstanding referrences. In addition, I has part-time work experience as a receptionist, where I
performed the following computer activities:
I am available for an interview at your convenence. You can contact me by e-mail at
tnguyen@alcona.net or by telephone at (818) 555-0837.