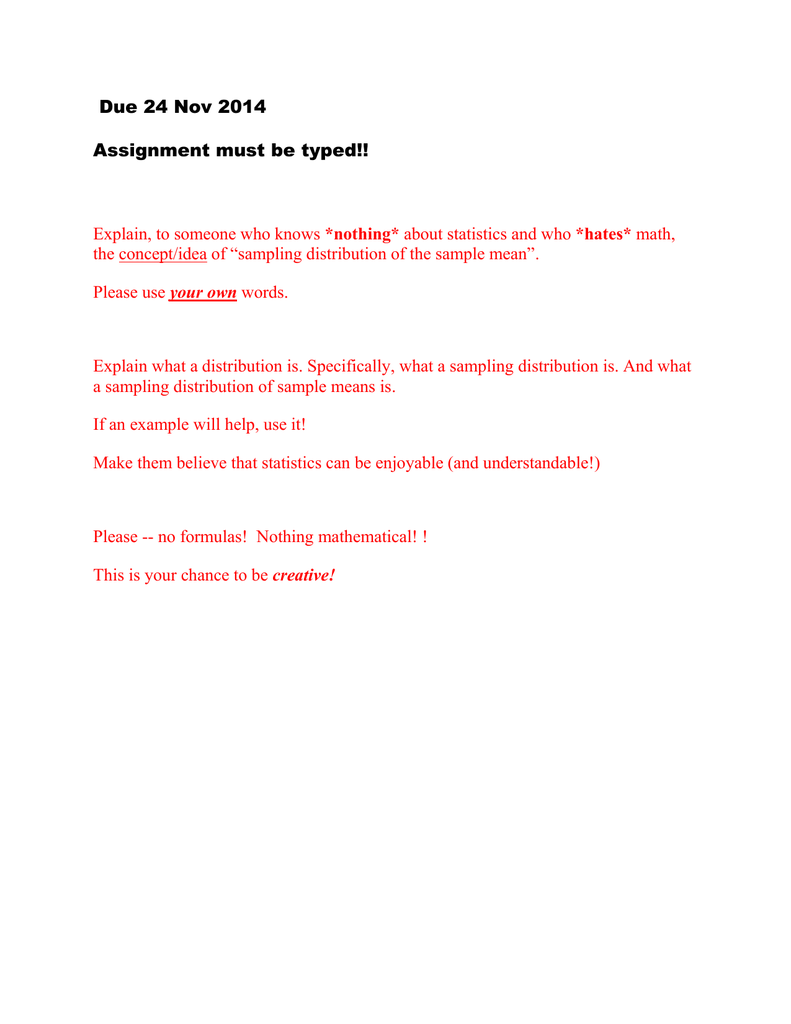 Due 24 Nov 2014
Assignment must be typed!!
Explain, to someone who knows *nothing* about statistics and who *hates* math,
the concept/idea of "sampling distribution of the sample mean".
Please use your own words.
Explain what a distribution is. Specifically, what a sampling distribution is. And what
a sampling distribution of sample means is.
If an example will help, use it!
Make them believe that statistics can be enjoyable (and understandable!)
Please -- no formulas! Nothing mathematical! !
This is your chance to be creative!