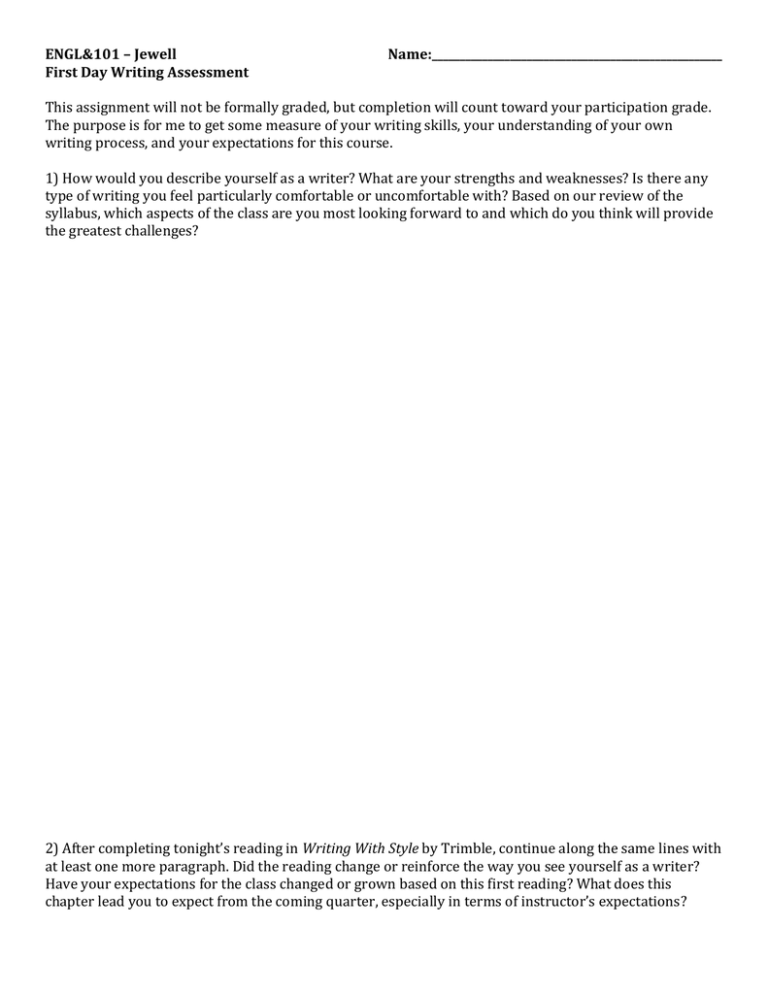 ENGL&101 – Jewell
First Day Writing Assessment
Name:____________________________________________________
This assignment will not be formally graded, but completion will count toward your participation grade.
The purpose is for me to get some measure of your writing skills, your understanding of your own
writing process, and your expectations for this course.
1) How would you describe yourself as a writer? What are your strengths and weaknesses? Is there any
type of writing you feel particularly comfortable or uncomfortable with? Based on our review of the
syllabus, which aspects of the class are you most looking forward to and which do you think will provide
the greatest challenges?
2) After completing tonight's reading in Writing With Style by Trimble, continue along the same lines with
at least one more paragraph. Did the reading change or reinforce the way you see yourself as a writer?
Have your expectations for the class changed or grown based on this first reading? What does this
chapter lead you to expect from the coming quarter, especially in terms of instructor's expectations?