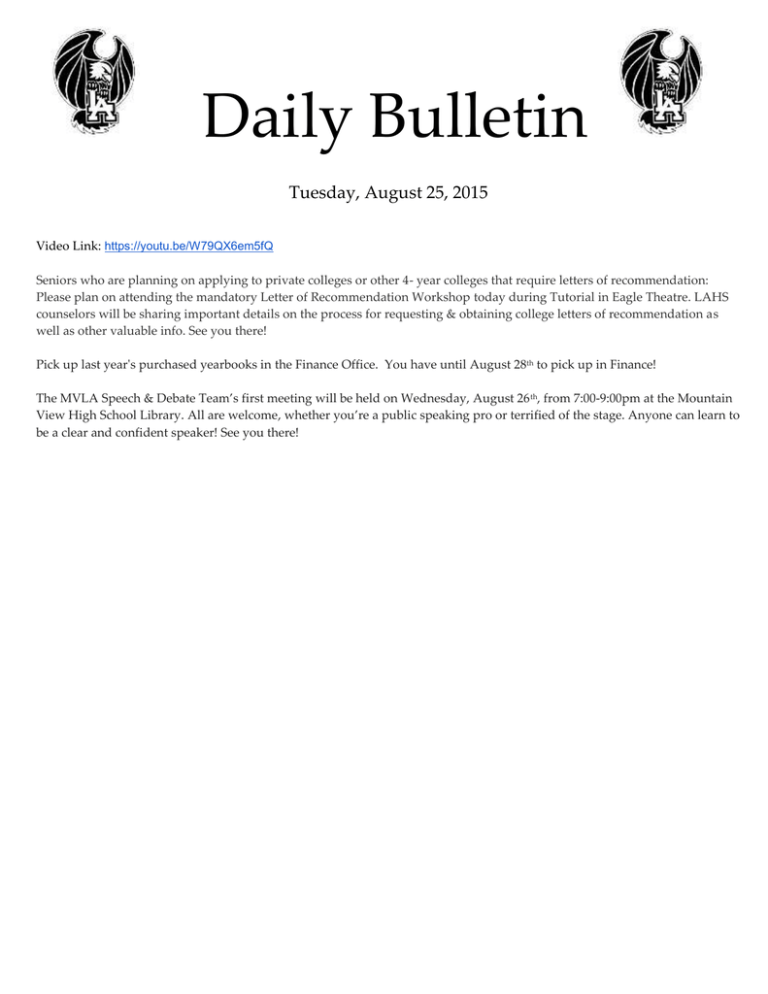 Daily Bulletin
Tuesday, August 25, 2015
Video Link: https://youtu.be/W79QX6em5fQ
Seniors who are planning on applying to private colleges or other 4- year colleges that require letters of recommendation:
Please plan on attending the mandatory Letter of Recommendation Workshop today during Tutorial in Eagle Theatre. LAHS
counselors will be sharing important details on the process for requesting & obtaining college letters of recommendation as
well as other valuable info. See you there!
Pick up last year's purchased yearbooks in the Finance Office. You have until August 28th to pick up in Finance!
The MVLA Speech & Debate Team's first meeting will be held on Wednesday, August 26 th, from 7:00-9:00pm at the Mountain
View High School Library. All are welcome, whether you're a public speaking pro or terrified of the stage. Anyone can learn to
be a clear and confident speaker! See you there!