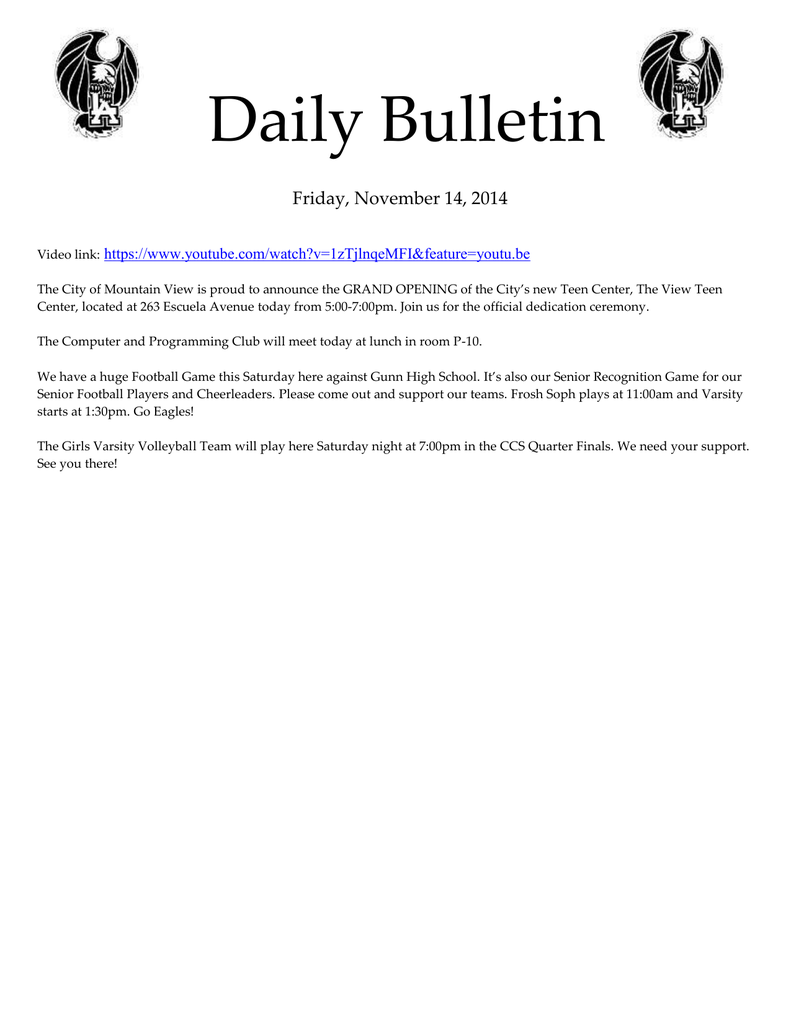 Daily Bulletin
Friday, November 14, 2014
Video link:
https://www.youtube.com/watch?v=1zTjlnqeMFI&feature=youtu.be
The City of Mountain View is proud to announce the GRAND OPENING of the City's new Teen Center, The View Teen
Center, located at 263 Escuela Avenue today from 5:00-7:00pm. Join us for the official dedication ceremony.
The Computer and Programming Club will meet today at lunch in room P-10.
We have a huge Football Game this Saturday here against Gunn High School. It's also our Senior Recognition Game for our
Senior Football Players and Cheerleaders. Please come out and support our teams. Frosh Soph plays at 11:00am and Varsity
starts at 1:30pm. Go Eagles!
The Girls Varsity Volleyball Team will play here Saturday night at 7:00pm in the CCS Quarter Finals. We need your support.
See you there!