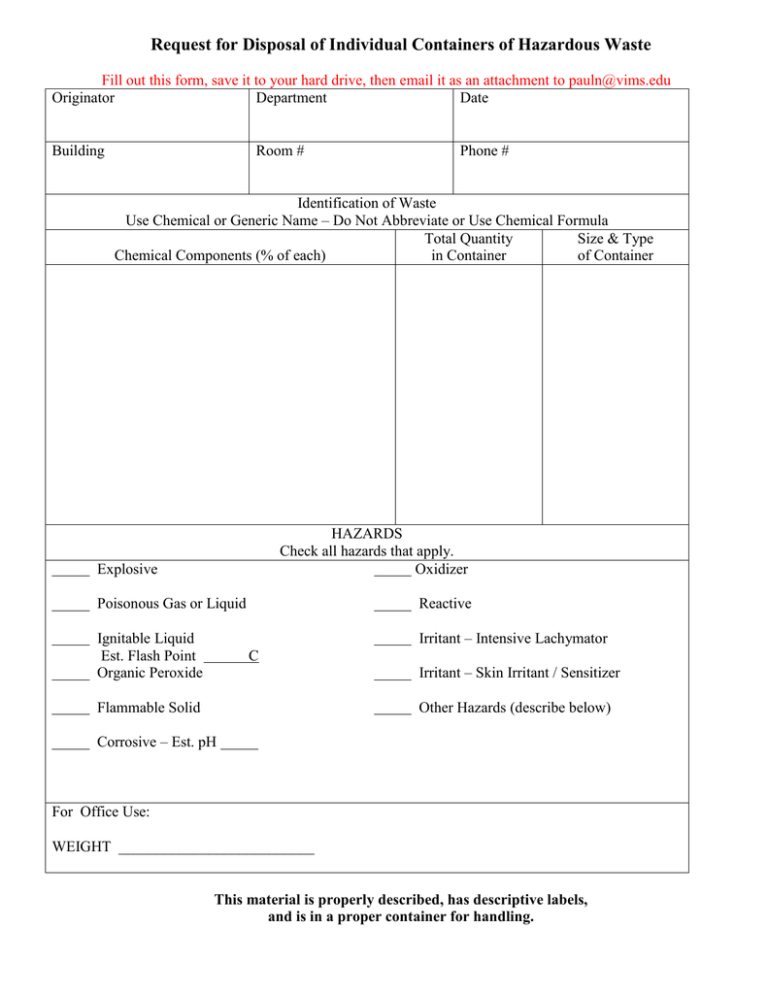 Request for Disposal of Individual Containers of Hazardous Waste
Fill out this form, save it to your hard drive, then email it as an attachment to pauln@vims.edu
Originator
Department
Date
Building
Room #
Phone #
Identification of Waste
Use Chemical or Generic Name – Do Not Abbreviate or Use Chemical Formula
Total Quantity
Size & Type
Chemical Components (% of each)
in Container
of Container
HAZARDS
Check all hazards that apply.
Oxidizer
Explosive
Poisonous Gas or Liquid
Reactive
Irritant – Intensive Lachymator
Ignitable Liquid
Est. Flash Point
Organic Peroxide
C
Irritant – Skin Irritant / Sensitizer
Flammable Solid
Other Hazards (describe below)
Corrosive – Est. pH
For Office Use:
WEIGHT __________________________
This material is properly described, has descriptive labels,
and is in a proper container for handling.