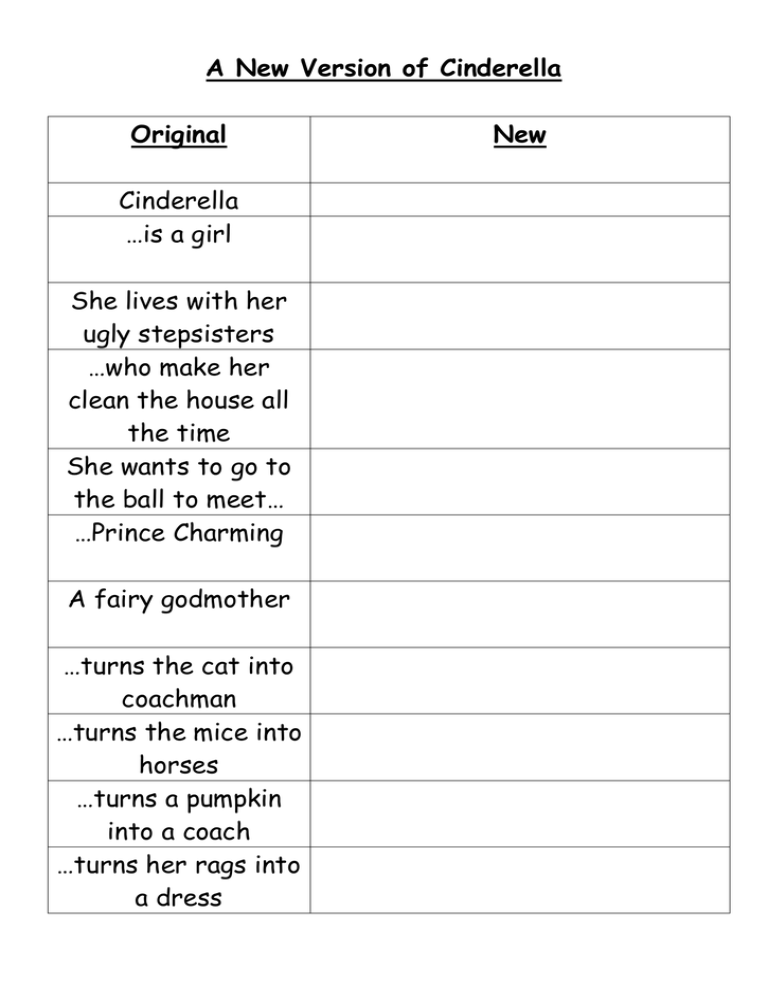 A New Version of Cinderella
Original
Cinderella
…is a girl
She lives with her
ugly stepsisters
…who make her
clean the house all
the time
She wants to go to
the ball to meet…
…Prince Charming
A fairy godmother
…turns the cat into
coachman
…turns the mice into
horses
…turns a pumpkin
into a coach
…turns her rags into
a dress
New
She must be home
by twelve o'clock.
At the ball
Cinderella dances
with the prince.
The clock strikes
twelve. She runs
out.
Cinderella loses her
glass slipper
The prince goes to
every house to try
and find whose foot
fits the glass
slipper.
The ugly sisters try
on the slipper. It
doesn't fit.
Cinderella tries on
the glass slipper. It
fits!
Cinderella and the
prince get married
and live happily ever
after.