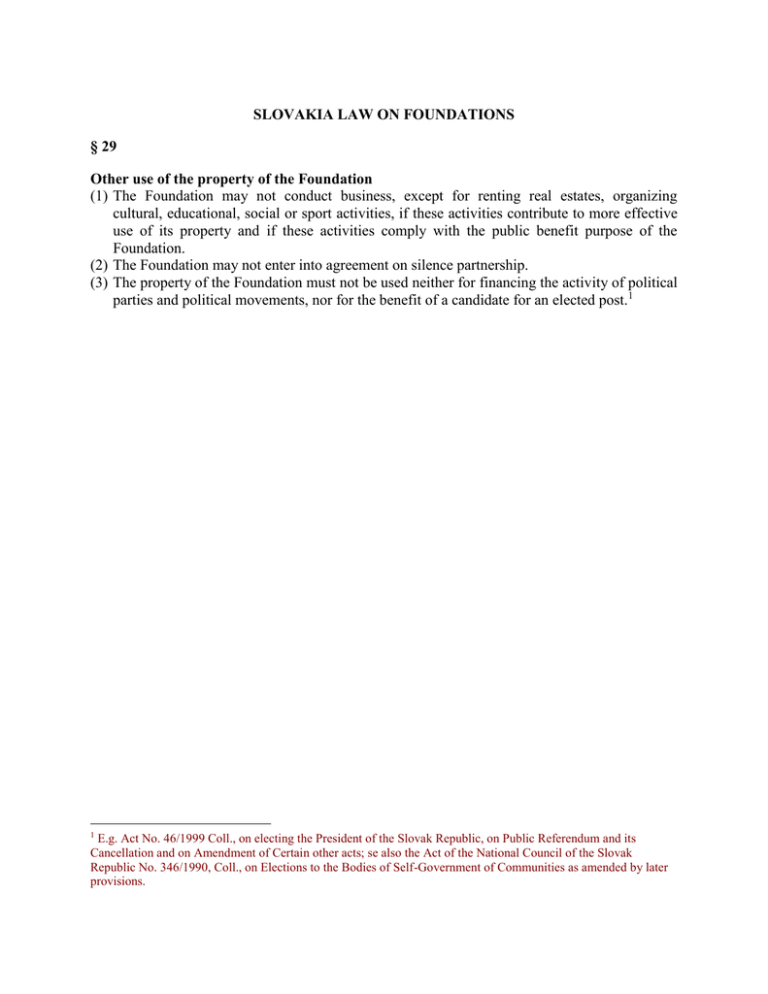 SLOVAKIA LAW ON FOUNDATIONS
§ 29
Other use of the property of the Foundation
(1) The Foundation may not conduct business, except for renting real estates, organizing
cultural, educational, social or sport activities, if these activities contribute to more effective
use of its property and if these activities comply with the public benefit purpose of the
Foundation.
(2) The Foundation may not enter into agreement on silence partnership.
(3) The property of the Foundation must not be used neither for financing the activity of political
parties and political movements, nor for the benefit of a candidate for an elected post.1
1
E.g. Act No. 46/1999 Coll., on electing the President of the Slovak Republic, on Public Referendum and its
Cancellation and on Amendment of Certain other acts; se also the Act of the National Council of the Slovak
Republic No. 346/1990, Coll., on Elections to the Bodies of Self-Government of Communities as amended by later
provisions.