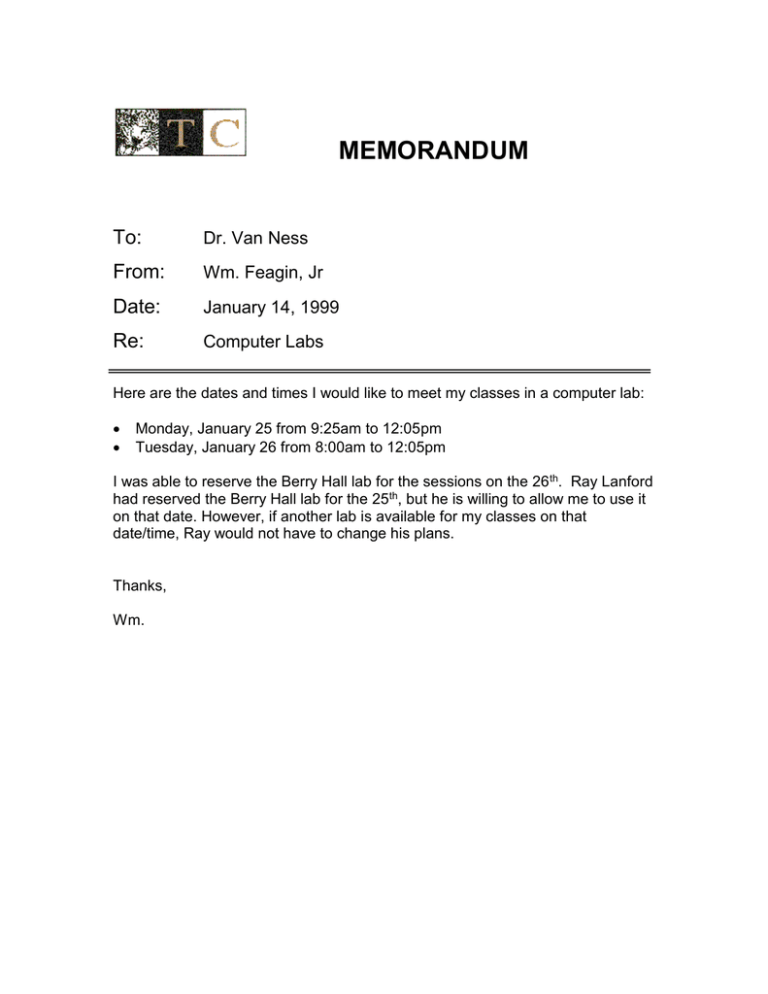 MEMORANDUM
To:
Dr. Van Ness
From:
Wm. Feagin, Jr
Date:
January 14, 1999
Re:
Computer Labs
Here are the dates and times I would like to meet my classes in a computer lab:


Monday, January 25 from 9:25am to 12:05pm
Tuesday, January 26 from 8:00am to 12:05pm
I was able to reserve the Berry Hall lab for the sessions on the 26 th. Ray Lanford
had reserved the Berry Hall lab for the 25th, but he is willing to allow me to use it
on that date. However, if another lab is available for my classes on that
date/time, Ray would not have to change his plans.
Thanks,
Wm.