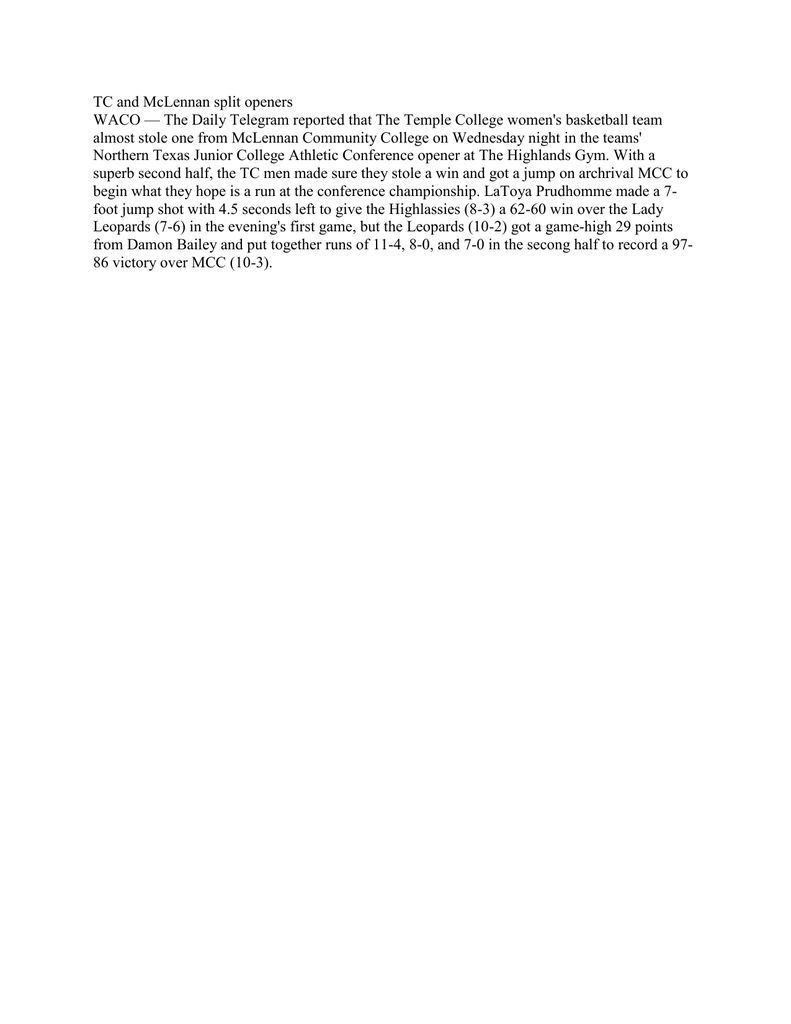 TC and McLennan split openers
WACO — The Daily Telegram reported that The Temple College women's basketball team
almost stole one from McLennan Community College on Wednesday night in the teams'
Northern Texas Junior College Athletic Conference opener at The Highlands Gym. With a
superb second half, the TC men made sure they stole a win and got a jump on archrival MCC to
begin what they hope is a run at the conference championship. LaToya Prudhomme made a 7foot jump shot with 4.5 seconds left to give the Highlassies (8-3) a 62-60 win over the Lady
Leopards (7-6) in the evening's first game, but the Leopards (10-2) got a game-high 29 points
from Damon Bailey and put together runs of 11-4, 8-0, and 7-0 in the secong half to record a 9786 victory over MCC (10-3).