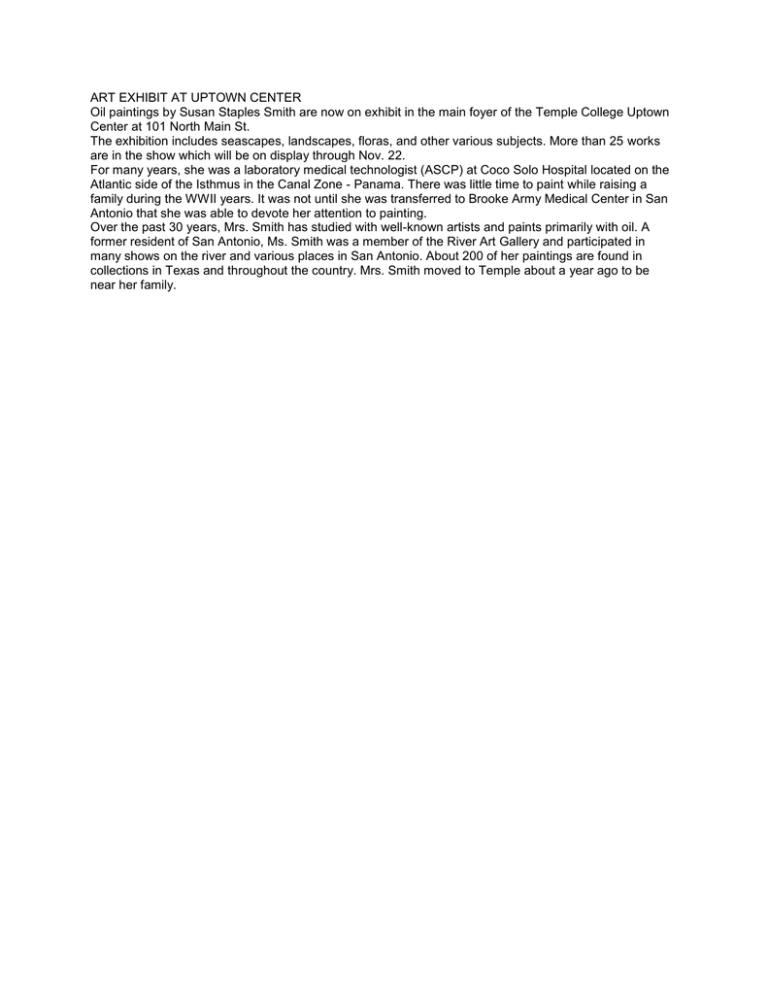 ART EXHIBIT AT UPTOWN CENTER
Oil paintings by Susan Staples Smith are now on exhibit in the main foyer of the Temple College Uptown
Center at 101 North Main St.
The exhibition includes seascapes, landscapes, floras, and other various subjects. More than 25 works
are in the show which will be on display through Nov. 22.
For many years, she was a laboratory medical technologist (ASCP) at Coco Solo Hospital located on the
Atlantic side of the Isthmus in the Canal Zone - Panama. There was little time to paint while raising a
family during the WWII years. It was not until she was transferred to Brooke Army Medical Center in San
Antonio that she was able to devote her attention to painting.
Over the past 30 years, Mrs. Smith has studied with well-known artists and paints primarily with oil. A
former resident of San Antonio, Ms. Smith was a member of the River Art Gallery and participated in
many shows on the river and various places in San Antonio. About 200 of her paintings are found in
collections in Texas and throughout the country. Mrs. Smith moved to Temple about a year ago to be
near her family.