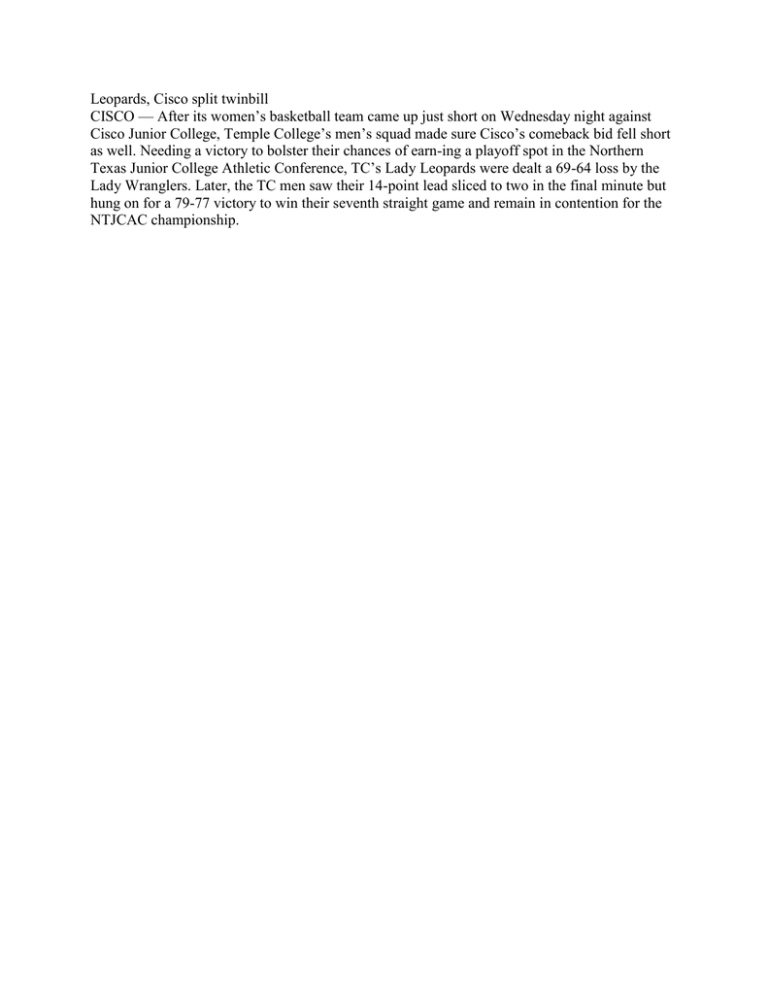 Leopards, Cisco split twinbill
CISCO — After its women's basketball team came up just short on Wednesday night against
Cisco Junior College, Temple College's men's squad made sure Cisco's comeback bid fell short
as well. Needing a victory to bolster their chances of earn-ing a playoff spot in the Northern
Texas Junior College Athletic Conference, TC's Lady Leopards were dealt a 69-64 loss by the
Lady Wranglers. Later, the TC men saw their 14-point lead sliced to two in the final minute but
hung on for a 79-77 victory to win their seventh straight game and remain in contention for the
NTJCAC championship.