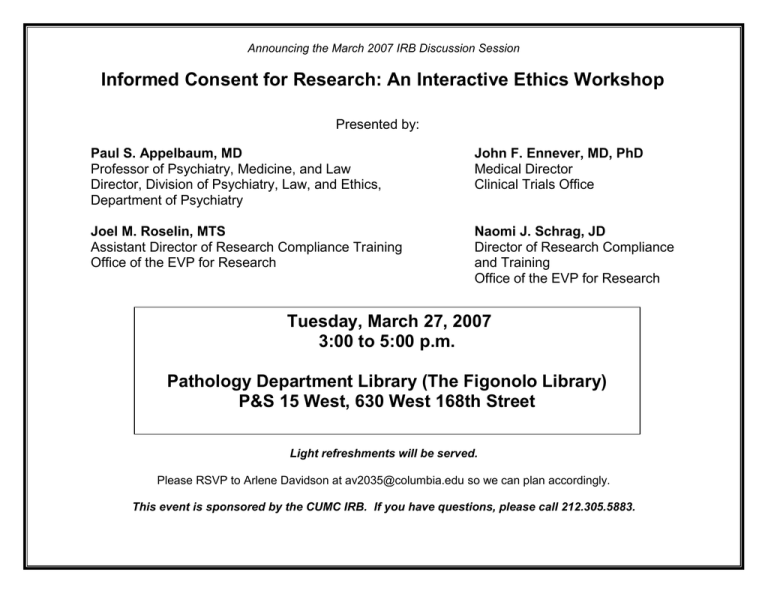 Announcing the March 2007 IRB Discussion Session
Informed Consent for Research: An Interactive Ethics Workshop
Presented by:
Paul S. Appelbaum, MD
Professor of Psychiatry, Medicine, and Law
Director, Division of Psychiatry, Law, and Ethics,
Department of Psychiatry
John F. Ennever, MD, PhD
Medical Director
Clinical Trials Office
Joel M. Roselin, MTS
Assistant Director of Research Compliance Training
Office of the EVP for Research
Naomi J. Schrag, JD
Director of Research Compliance
and Training
Office of the EVP for Research
Tuesday, March 27, 2007
3:00 to 5:00 p.m.
Pathology Department Library (The Figonolo Library)
P&S 15 West, 630 West 168th Street
Light refreshments will be served.
Please RSVP to Arlene Davidson at [email protected] so we can plan accordingly.
This event is sponsored by the CUMC IRB. If you have questions, please call 212.305.5883.