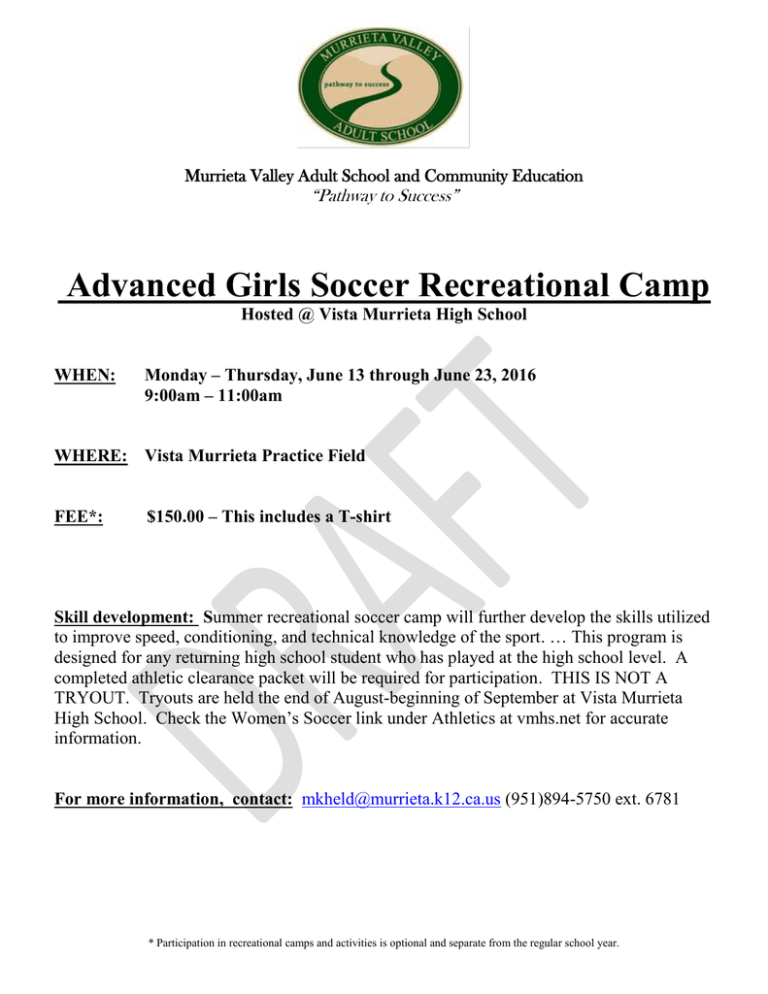 Murrieta Valley Adult School and Community Education
"Pathway to Success"
Advanced Girls Soccer Recreational Camp
Hosted @ Vista Murrieta High School
WHEN:
Monday – Thursday, June 13 through June 23, 2016
9:00am – 11:00am
WHERE: Vista Murrieta Practice Field
FEE*:
$150.00 – This includes a T-shirt
Skill development: Summer recreational soccer camp will further develop the skills utilized
to improve speed, conditioning, and technical knowledge of the sport. … This program is
designed for any returning high school student who has played at the high school level. A
completed athletic clearance packet will be required for participation. THIS IS NOT A
TRYOUT. Tryouts are held the end of August-beginning of September at Vista Murrieta
High School. Check the Women's Soccer link under Athletics at vmhs.net for accurate
information.
For more information, contact: mkheld@murrieta.k12.ca.us (951)894-5750 ext. 6781
* Participation in recreational camps and activities is optional and separate from the regular school year.