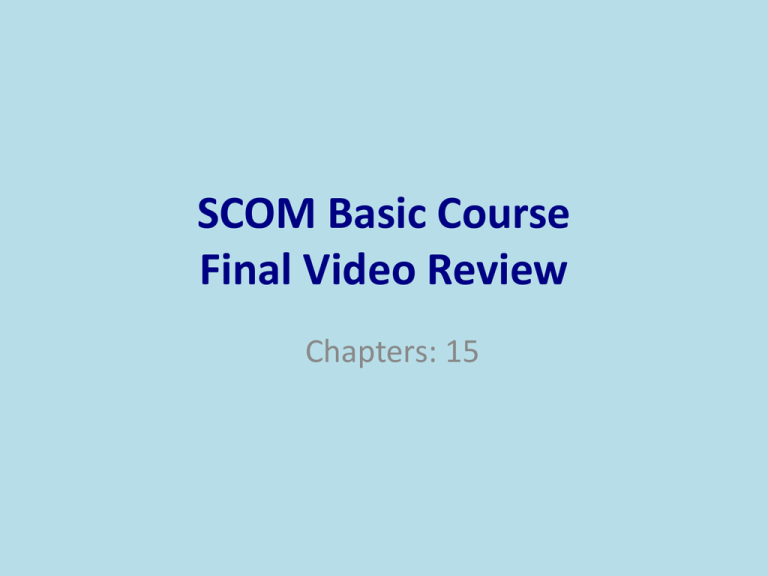 SCOM Basic Course
Final Video Review
Chapters: 15
Instructions:
1.
2.
3.
4.
5.
6.
7.
Take out a piece of paper and a writing utensil
Press "Slide Show" to watch it as a presentation
On each slide, click on the videos to play it.
After every video, write down your answers
When you are done, click "exit"
Check your answers in the "notes" section. Additionally, the
rational is also stated in the "notes" section.
Good Luck!
Chapter 15: Persuasive Speaking
What Aristotelian proof is seen in this speech?
a.
b.
c.
d.
Inartistic proof
Logos
Pathos
Ethos
What type of proposition is exemplified in this
clip?
a.
b.
c.
d.
Fact
Value
Policy
None of the above
Good Job! You have completed the review.
Now, please check your answers by exiting out of the
"slide show" and look at each slide's "notes" section.
If you need more assistance, make an appointment with
the communications center:
http://www.jmu.edu/commcenter/appointments.shtml
Thank you!