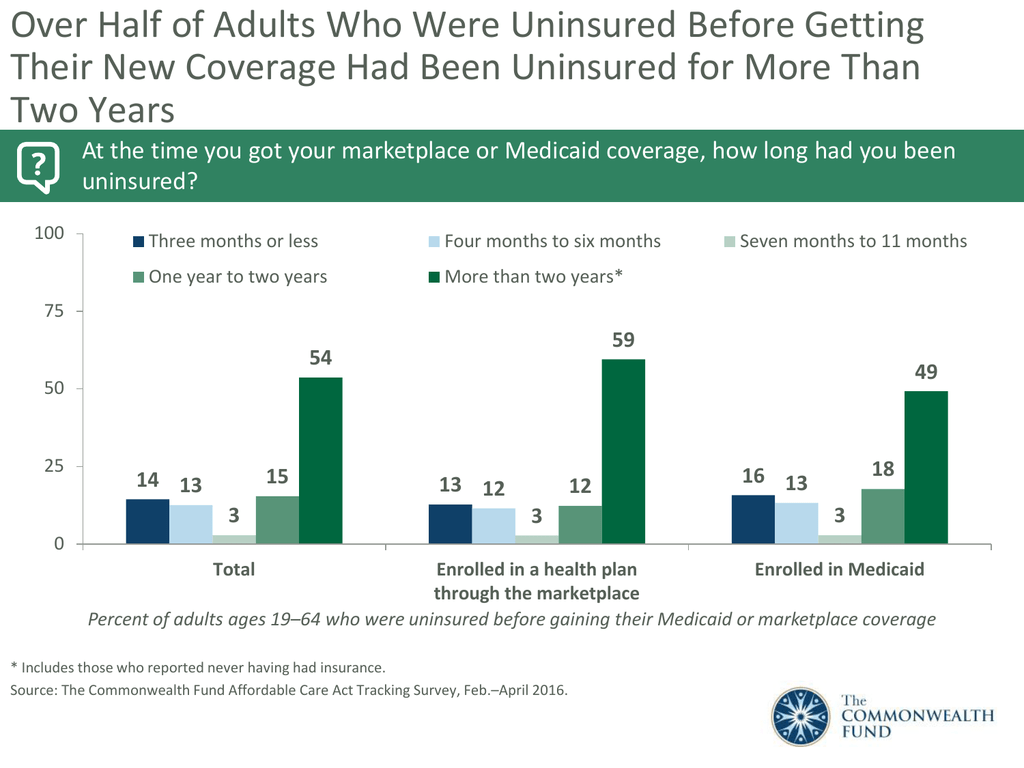 Over Half of Adults Who Were Uninsured Before Getting
Their New Coverage Had Been Uninsured for More Than
Two Years
At the time you got your marketplace or Medicaid coverage, how long had you been
uninsured?
100
Three months or less
Four months to six months
One year to two years
More than two years*
Seven months to 11 months
75
59
54
49
50
25
15
14 13
3
13 12
12
3
18
16 13
3
0
Total
Enrolled in a health plan
Enrolled in Medicaid
through the marketplace
Percent of adults ages 19–64 who were uninsured before gaining their Medicaid or marketplace coverage
* Includes those who reported never having had insurance.
Source: The Commonwealth Fund Affordable Care Act Tracking Survey, Feb.–April 2016.