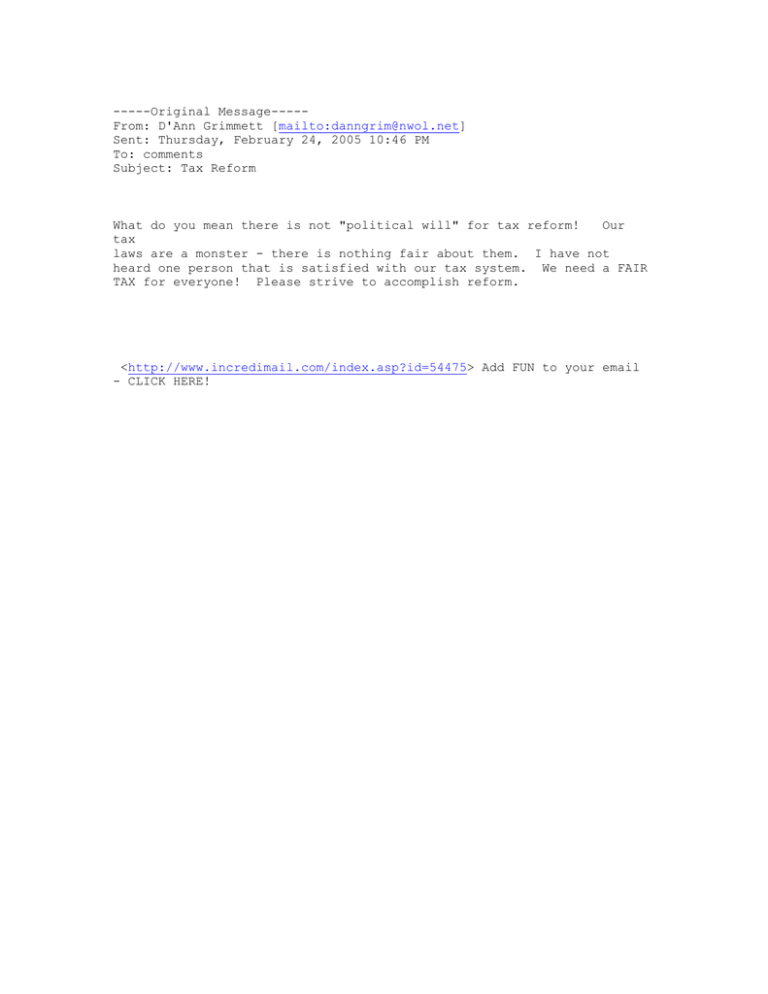 -----Original Message----From: D'Ann Grimmett [mailto:danngrim@nwol.net]
Sent: Thursday, February 24, 2005 10:46 PM
To: comments
Subject: Tax Reform
What do you mean there is not "political will" for tax reform!
Our
tax
laws are a monster - there is nothing fair about them. I have not
heard one person that is satisfied with our tax system. We need a FAIR
TAX for everyone! Please strive to accomplish reform.
<http://www.incredimail.com/index.asp?id=54475> Add FUN to your email
- CLICK HERE!