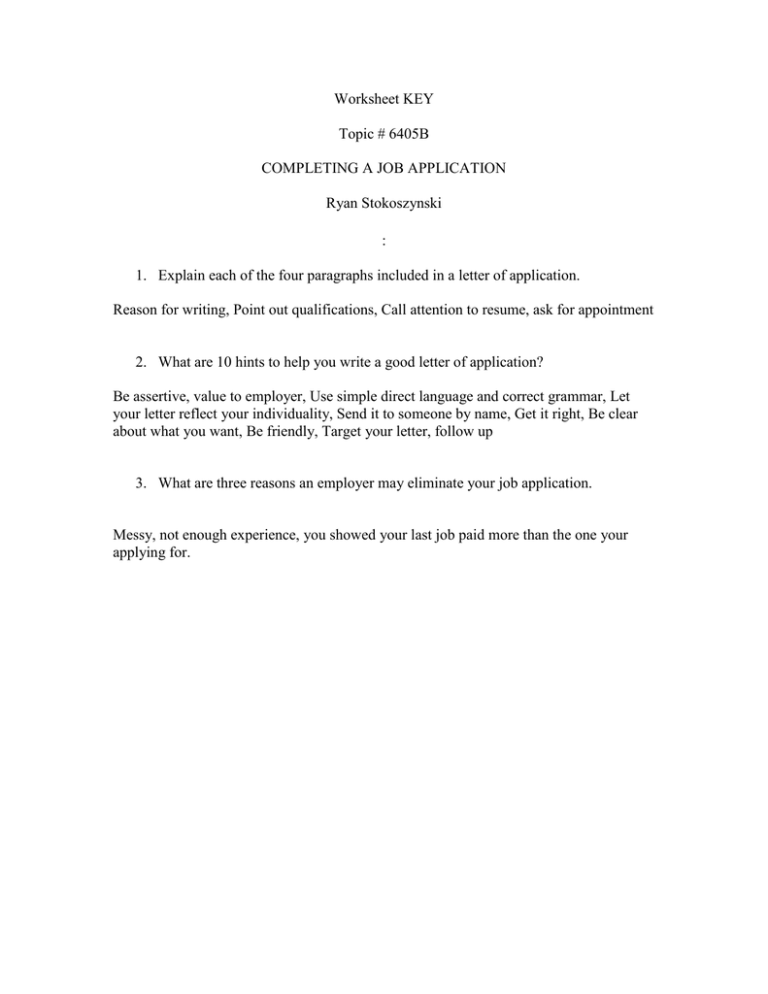 Worksheet KEY
Topic # 6405B
COMPLETING A JOB APPLICATION
Ryan Stokoszynski
:
1. Explain each of the four paragraphs included in a letter of application.
Reason for writing, Point out qualifications, Call attention to resume, ask for appointment
2. What are 10 hints to help you write a good letter of application?
Be assertive, value to employer, Use simple direct language and correct grammar, Let
your letter reflect your individuality, Send it to someone by name, Get it right, Be clear
about what you want, Be friendly, Target your letter, follow up
3. What are three reasons an employer may eliminate your job application.
Messy, not enough experience, you showed your last job paid more than the one your
applying for.
Key:
1.
2.
3.