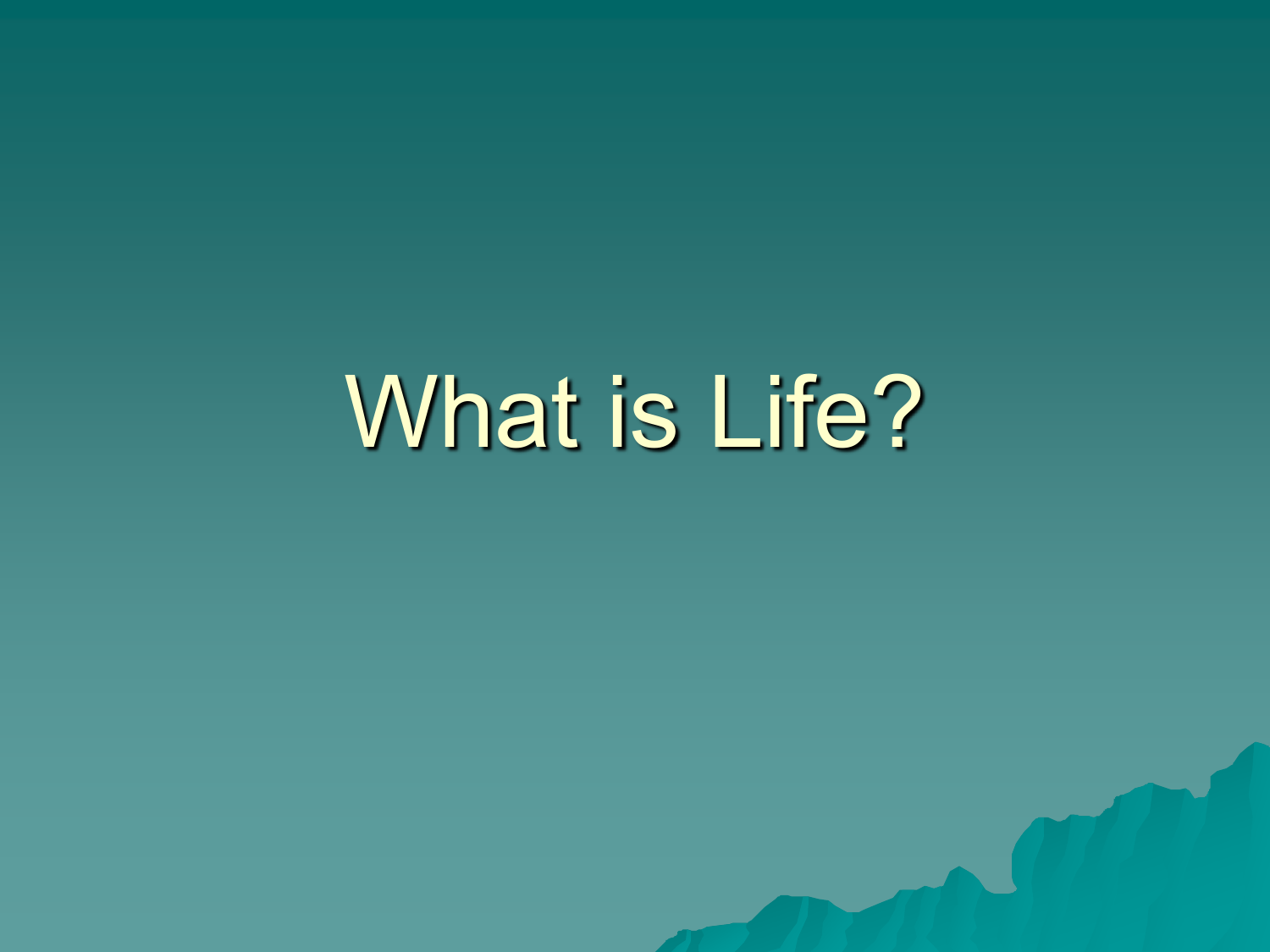 What is Life?
Characteristics of Living Things
1.
Organization of
Living Things-specialized
structures that do
a specific task
Organization of life
Subatomic
particlesatomsmolec
ulescellstissuesorg
ans organ
systemsorganism
populationcommunity
ecosystembiosphere

Living things are
unicellular or
multicellular
2. Energy
Living things use
light and chemical
energy
 All living things get
energy from the
sun

3. Growth and Development
Growth- increase in
size
Developmentchange in shape
and form
4. Reproduction

Living things come
from living things
and make new
cells
5. Response to a stimulus

Responding to the
environment
constitute the
behavior of the
organism
6. Adaptation

Makes an organism
suited to its way of
life
7. Evolve
Change over time
that descend with
modification.
 Populations evolve
not individuals

8. Homeostasis
Balancing your
internal
environment
 Remain stable in
temperature,
moisture level,
acidity, etc. by
physiological and
behavior

Characteristics of nonliving things
 Snowflakes Radio-
have organization
electrical and sound energy
 Clouds-
change shape
 Camera-
copy images
 Do
Not Reproduce
 Do Not Grow or Change Shape in
predictable ways
 Are Not made of Living Cells
Characteristics of a Candle
 List
as many characteristics of a
candle as you can on your notes.