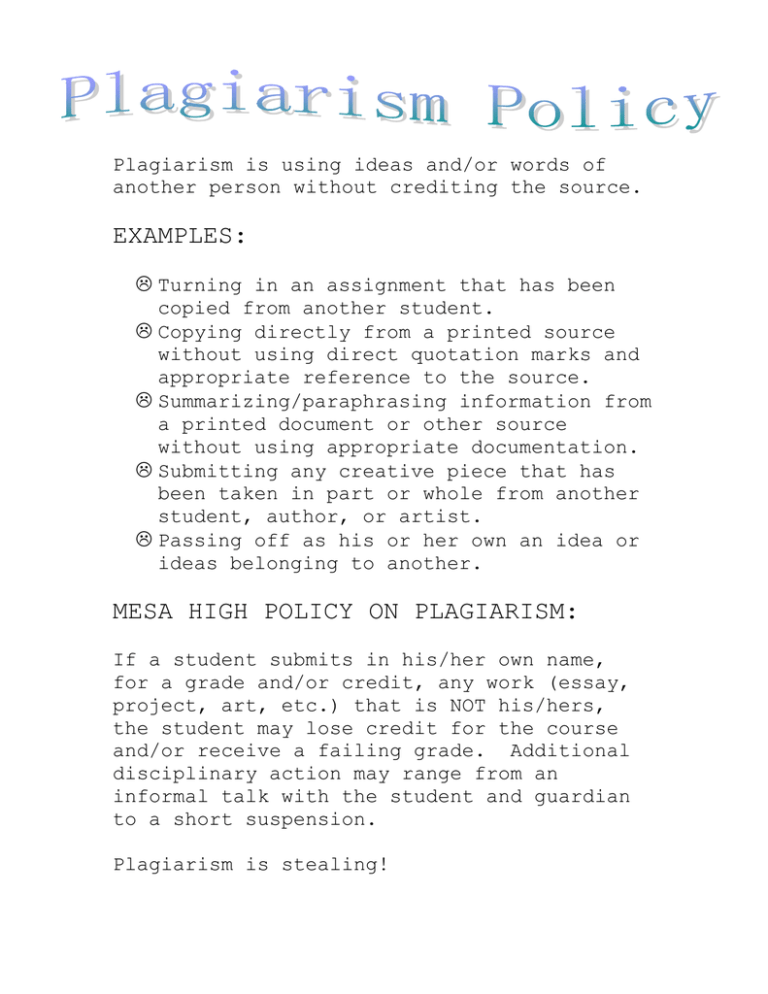 Plagiarism is using ideas and/or words of
another person without crediting the source.
EXAMPLES:
 Turning in an assignment that has been
copied from another student.
 Copying directly from a printed source
without using direct quotation marks and
appropriate reference to the source.
 Summarizing/paraphrasing information from
a printed document or other source
without using appropriate documentation.
 Submitting any creative piece that has
been taken in part or whole from another
student, author, or artist.
 Passing off as his or her own an idea or
ideas belonging to another.
MESA HIGH POLICY ON PLAGIARISM:
If a student submits in his/her own name,
for a grade and/or credit, any work (essay,
project, art, etc.) that is NOT his/hers,
the student may lose credit for the course
and/or receive a failing grade. Additional
disciplinary action may range from an
informal talk with the student and guardian
to a short suspension.
Plagiarism is stealing!