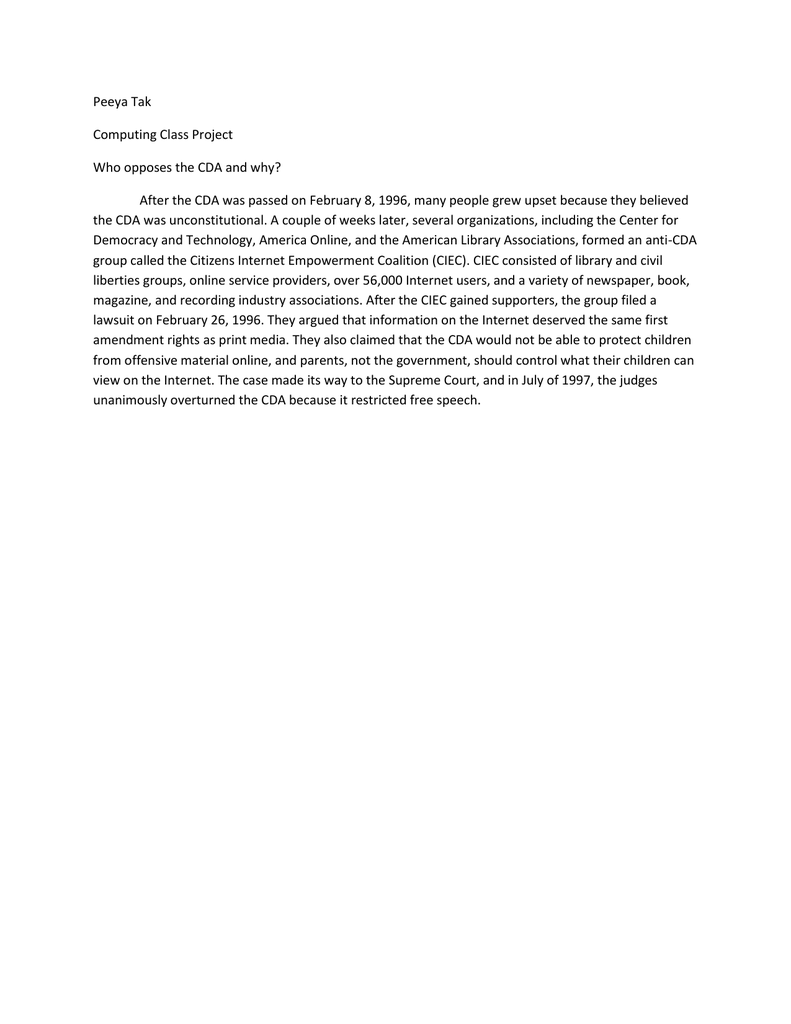 Peeya Tak
Computing Class Project
Who opposes the CDA and why?
After the CDA was passed on February 8, 1996, many people grew upset because they believed
the CDA was unconstitutional. A couple of weeks later, several organizations, including the Center for
Democracy and Technology, America Online, and the American Library Associations, formed an anti-CDA
group called the Citizens Internet Empowerment Coalition (CIEC). CIEC consisted of library and civil
liberties groups, online service providers, over 56,000 Internet users, and a variety of newspaper, book,
magazine, and recording industry associations. After the CIEC gained supporters, the group filed a
lawsuit on February 26, 1996. They argued that information on the Internet deserved the same first
amendment rights as print media. They also claimed that the CDA would not be able to protect children
from offensive material online, and parents, not the government, should control what their children can
view on the Internet. The case made its way to the Supreme Court, and in July of 1997, the judges
unanimously overturned the CDA because it restricted free speech.