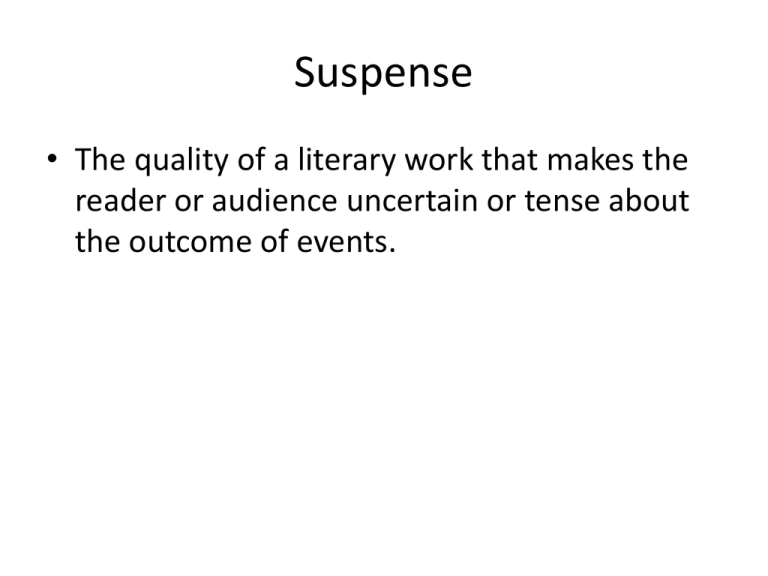 Suspense
• The quality of a literary work that makes the
reader or audience uncertain or tense about
the outcome of events.
Syntax
• the arrangement of words and phrases to
create well-formed sentences that convey a
particular meaning in language.
Imagery
• Language that appeals to any sense or any
combination of senses.
Simile
• A comparison made between two dissimilar
things through the use of a specific word of
comparison, such as like, as, and than.
Metaphor
• A comparison between two unlike things with
the intent of giving added meaning to one of
them.
Foreshadowing
• The use of hints or clues in a narrative to
suggest what action is to come.
Theme
• The main idea or the basic meaning of a
literary work.